Classified ads - Products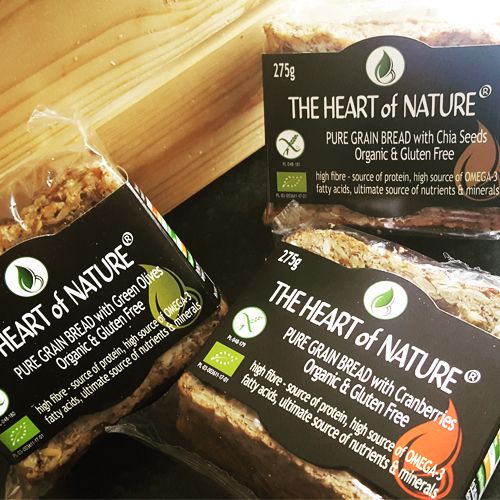 http://puregrainbread.com/ The unique range of pure grain bread loafs, baked without any flour nor yeast, is gluten, sugar, dairy & wheat free. It is offering consumers a bread that can be eaten by everyone on a Celiac, wheat free, sugar free, dairy free or Vegan diet. The breads are high in fibre, protein, omega 3-fatty acids and completely free of trans-fats (hydrogenated), as well. Available on-shelf in Waitrose, Wholefoods, Ocado, Planet Organic and additional independents.
www.heavenlytasty.com/en/ Heavenly have launched two brand new products, they are also expanding the current range with the introduction of new smaller pack sizes, as well as unveiling a fresh new sub-brand for its range of snacks from 12 months+.
www.donarita.co.uk Dona Rita's famous Cassava Cheese Balls have launched in bake-at home packs after huge success at London's Old Street pop-up. They're baked balls made with cassava flour and cheese, crunchy outside and gooey inside. They taste so good, you'd never guess they're naturally gluten-free.