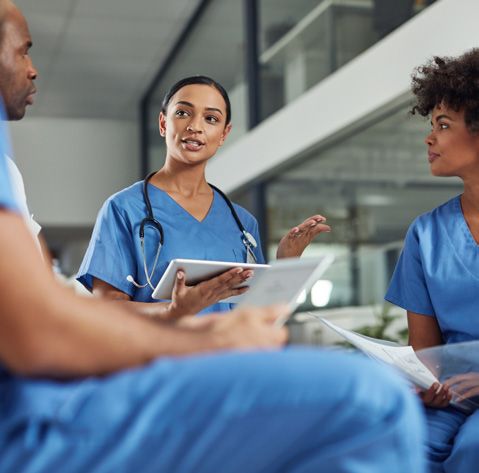 If you or a colleague has ever experienced a claim against you in your professional role as a dietitian or nutritionist, you will know how stressful and worrying it can be. PI insurance protection can cover you against claims of negligence or breach of duty made by a client.
Specialist PI broker, Trafalgar Risk Management (TRM), has announced the extension of its comprehensive and competitive PI insurance protection to cover registered dietitians and nutritionists against such claims.
Launched in 1995 by managing director and former underwriter, Kelvin Wheat, TRM was soon recognised as a pioneer in the PI market, notably in the simplification of both cost and administration of this type of insurance.
The process for taking TRM's PI insurance is no longer lengthy as the only information they need in order to provide a quote is an applicant's turnover, number of staff and occupation. "After that, we ask just six underwriting questions, and if the answers meet the insurers' satisfaction, you are covered," says Kevin. "Payment can be made by credit card, BACS or via premium funding, spreading the premium over a 10-month period. By working solely online, our administrative costs are thereby reduced, bringing down the cost of the insurance itself."
The cover is available with premium funding from www.trafalgarinsurance.co.uk.
Management of non-alcoholic fatty liver disease
A new review published by the BMJ (Jan 2021) focuses on the latest evidence on screening methods to select patients for treatment and on therapies tested in randomised clinical trials (RCTs). Despite advances in the understanding of pathogenic mechanisms and the identification of liver fibrosis as the strongest factor in predicting disease progression, no specific treatments have been approved by regulatory agencies. Outside controlled trials, treatment is generally limited to lifestyle intervention aimed at weight loss...
For the full review click here...
Petroni ML, Brodosi L, Bugianesi E, Marchesini G. BMJ 2021; 372:m4747
doi: https://doi.org/10.1136/bmj.m4747. (Published 18 January 2021)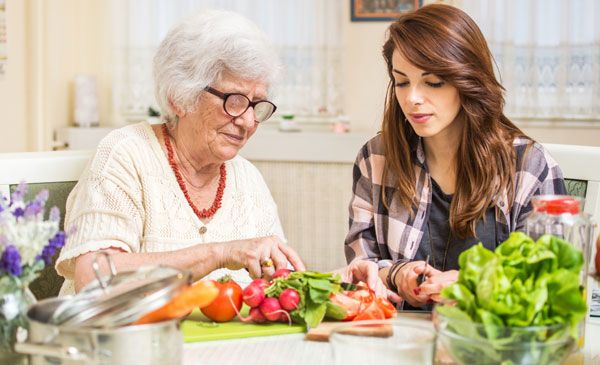 SACN STATEMENT ON NUTRITION AND OLDER ADULTS
This position statement by SACN provides an overview of the currently available evidence on nutrition in older adults and its impact on healthy ageing. It considers evidence relating to adults aged 65 years and over living in the community.
Nutrition and older adults was last considered by the Committee on Medical Aspects of Food and Nutrition Policy (COMA, the predecessor of SACN) as a dedicated topic in the report on "The nutrition of elderly people" (COMA, 1992). You can access this report on the COMA reports web page.
Since then, the age structure of the population has undergone considerable change with growth in the proportion and number of older adults. In this context, SACN agreed to review the more recent evidence base and make recommendations where possible.
For more information and the full report click here.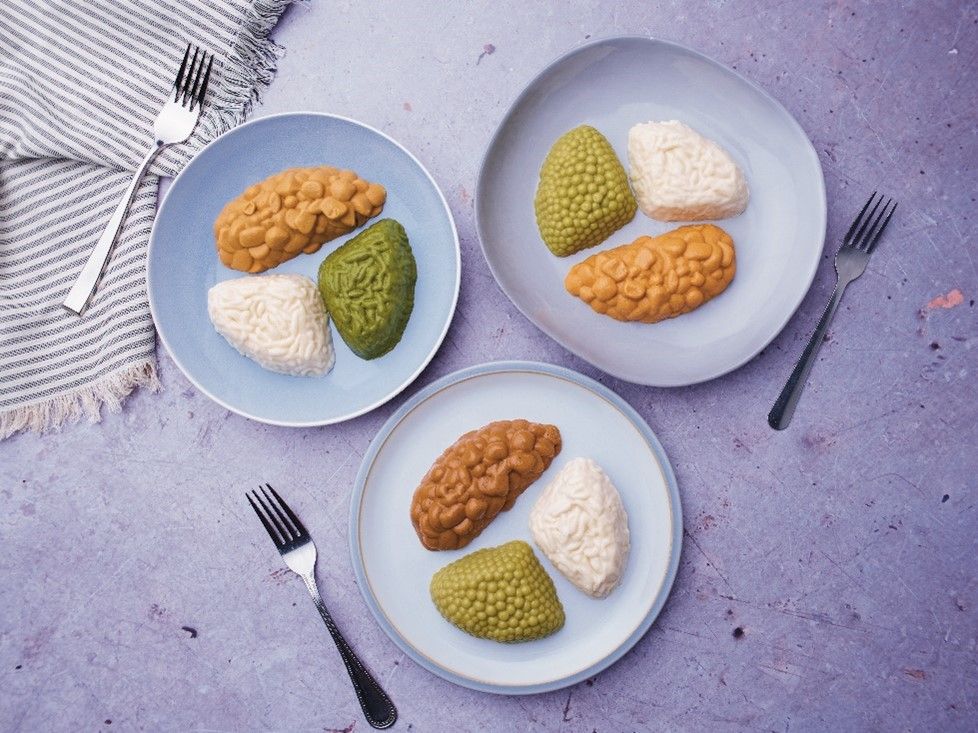 RICE DISHES ARE BACK ON THE MENU FOR THOSE WITH DYSPHAGIA
Due to its grainy nature and high starch content, rice is notoriously challenging to fully purée and home blending does not always achieve a smooth or adequate consistency. Wiltshire Farm Foods provides a safe and delicious solution, due to its expert cooking and preparation methods, which have enabled the company to achieve a puréed texture.
They have introduced three new dishes to their Purée Petite softer foods range, all of which incorporate a new and highly innovative rice component to its selection of Level 4 meals.
An alarming 1 in 17 people will experience some form of dysphagia in their lifetime, according to the World Gastroenterology Organisation. It is a condition that has a huge impact on how those living with it consume certain foods; many are simply unable to eat rice in its solid form.
The three new dishes from Wiltshire Farm Foods are:
Beef Chilli featuring a warming puréed beef chilli with kidney beans, served with rice and peas;
Sweet and Sour Chicken, which comprises puréed chicken, pineapple and peppers in a sweet and sour sauce along with rice and peas, and
Chicken Tikka Masala. This delicious, puréed chicken has been infused with a medium spiced coconut and tomato sauce and is served with rice and creamed spinach.
For the opportunity to receive complimentary samples, please CLICK HERE...
For more on Dysphagia, see NHD October 2020 (issue 157) and download our updated product guide here...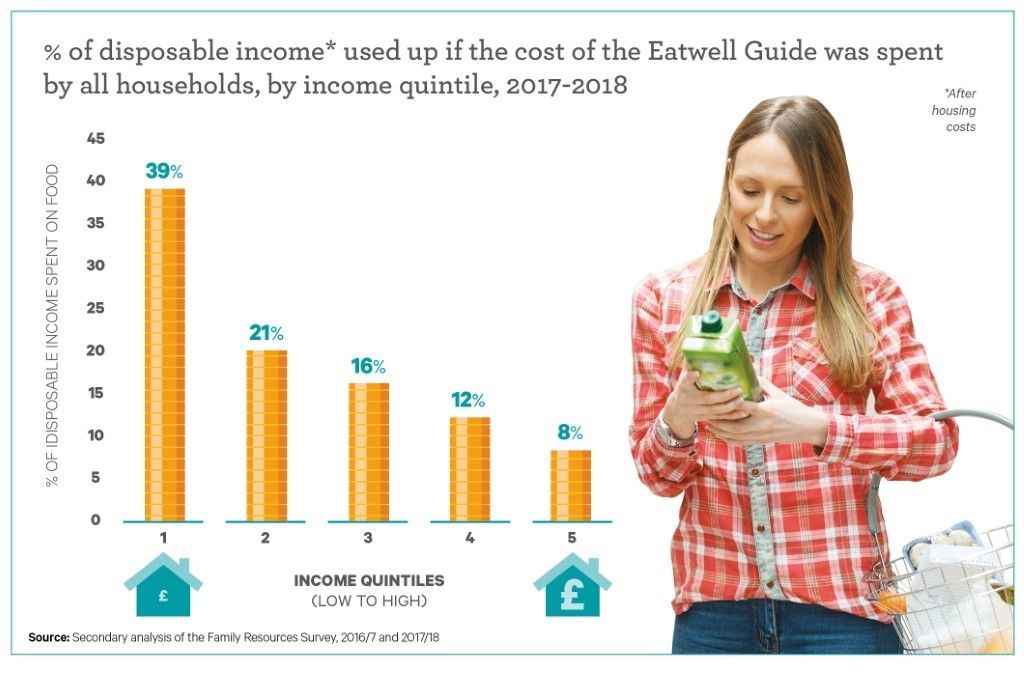 FOOD FOUNDATION RELEASES ITS ANNUAL 'BROKEN PLATE' REPORT
The annual Broken Plate report from Food Foundation aims to provide a holistic picture of the food system, encompassing the food environment, drivers of food choice and the impact the current system has on our health and the environment. Key findings include:
Affordability of a healthy diet: There remains a huge difference in how affordable the government's recommended Eatwell Guide is, depending on how wealthy a household is. The poorest 20% of UK households would need to spend 39% of their disposable income after housing costs in order to afford a healthy diet in line with the Eatwell Guide.
Food Prices: Broken Plate highlights a continuing divergence between the cost of healthy and unhealthy foods, with the average cost of more healthy foods in 2019 being £7.68 (per 1000 kilocalories) compared to £2.48 for less healthy food.
Products with too much sugar: The report shows an improvement, with the proportion of children's cereals with high sugar content decreasing by 12 percentage points between 2019 and 2020.
Products with too little veg: The report shows an improvement, with 24% of ready meals in 2020 being vegetarian or plant-based, marking a 33% increase since 2018. The report also highlights that often plant-based ready meals are more expensive than meat, fish or dairy alternatives.
Children with obesity: There is no real change with levels of childhood obesity among children in Reception year two times higher in the most deprived areas compared with the least deprived. These disparities are growing in England and Scotland, with Wales seemingly reversing this trend.
Child Growth: Children in deprived communities are more than 1cm shorter on average than children in wealthy communities by the time they reach age 11.
Diabetes: Diabetes-related amputations have increased by 18% in four years.
When considering what the future will hold for children born in 2020 the report models the likely health outcomes for this generation during their lifetime, finding that over half of children born this year will experience diet-related disease, which will affect their quality of life by the time they reach 65 years of age.
Read the full report here...
Children's nutrition during lockdown: Food Active's survey results published
During the emergency phase of the pandemic, lockdown meant changes for children's food. Whether it was the types of food eaten, or the time it was consumed, every child's diet will have been affected in one way or another, with some experiencing greater changes than others.
Food Active's latest research published Sept 2020, with the Children's Food Campaign, gathered views and experiences from over 750 parents across the UK to explore how 'lockdown life' affected children's eating habits and preferences.
See the NHD Blog for more or visit www.foodactive.org.uk for the full report.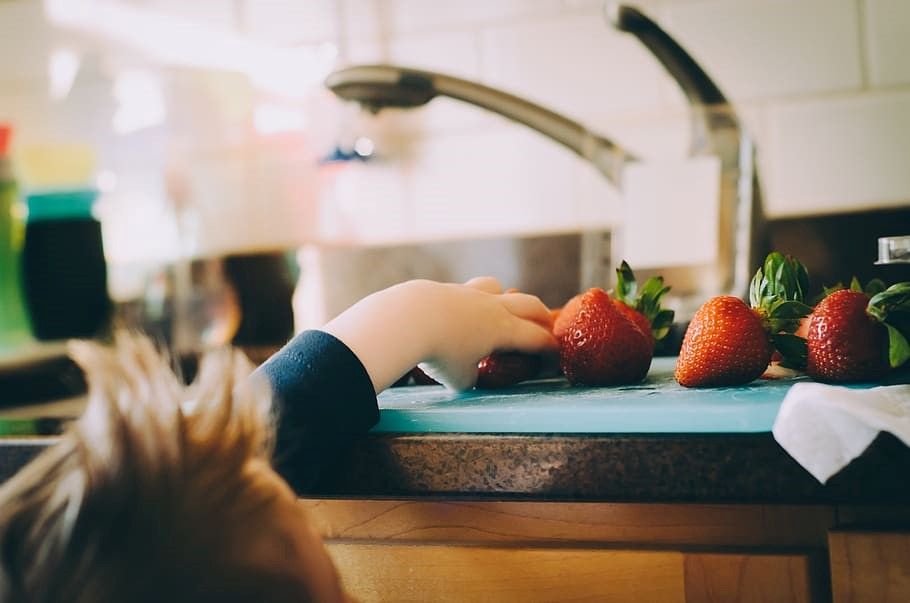 Wiltshire Farm Foods introduces pioneering meals to its Level 5 Minced Range.
Wiltshire Farm Foods has launched a range of shaped dishes, as part of its new level 5 Minced Meals. The visually enhanced range has been developed in line with the IDDSI framework and comprises the same safe texture for those recommended a level 5 diet by a healthcare professional.
Healthcare professionals play a vital role in ensuring appropriate nutritional needs are being met, as they support their patients with advice on dietary requirements. Otherwise, other serious conditions, such as malnutrition, can arise - a condition currently costing the NHS £2 billion per year, according to NHS England.
Wiltshire Farm Foods are committed to creating dishes with aesthetic appeal to impact positively on appetite. Giving its customers the ability to eat independently ensures dignity in dining, something which the company is passionate about.
The four new meals include: Minced Salmon in Dill Sauce, served with mashed potatoes, broccoli and carrots; Minced Beef Grillsteak in Gravy served with West Country Cheddar mashed potatoes, broccoli and cauliflower; Minced Mixed Vegetables in West Country Cheddar cheese sauce, with mashed potatoes and broccoli and Minced Beef in gravy, served with West Country Cheddar mashed potatoes, broccoli and carrot.
Emily Stuart, Registered Dietitian for Wiltshire Farm Foods, says: "These new shaped dishes have been developed specifically for those with dysphagia. The texture of the main meal components has been designed in line with the requirements for an IDDSI level 5 meal, in an extremely thick sauce or gravy. A level 5 meal should require little to no chewing, ensuring a safe consistency for those on a Minced and Moist diet."
All the Minced Meals come ready-prepared, delivered directly to customers' doors, to eliminate the hassle that often accompanies home-blending. There are numerous challenges in creating safe, compliant meals via home blending with the process being both time consuming for carers and potentially hazardous for patients if the correct texture is not achieved. In addition to this, the nutritional content can also be significantly reduced when water is added to liquify the food.
FOR COMPLIMENTARY SAMPLES:
For the opportunity to receive complimentary samples of Wiltshire Farm Foods' new level 5 meals and other dishes from its extensive range please click here...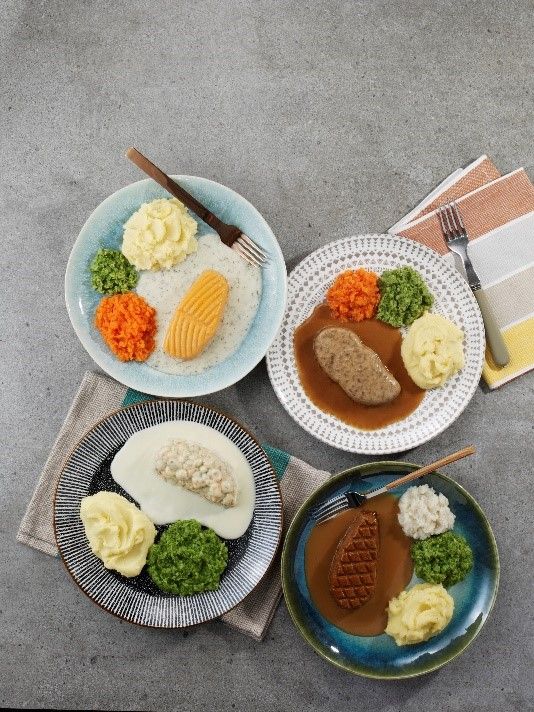 Experts urge national focus on heart health
A group of nutritional experts from across the country is calling for urgent action to be taken to address health inequalities – with particular emphasis on the importance of looking after your heart, post the pandemic.
The British Association for Cardiovascular Prevention and Rehabilitation (BACPR), the British Dietetic Association (BDA) and the Public Health Nutrition Specialist Group (PHNSG) have issued a joint statement on nutrition and cardiovascular health through the British Journal of Cardiology. The full statement can be accessed here...
COVID-19 pandemic has had a substantial impact upon the cardiovascular health of the population. This has been both in terms of those individuals who were already at higher cardiovascular risk, have diabetes and/ or high blood pressure experiencing severe cases of COVID-19; and data showing that those experiencing possible heart attack symptoms have been putting off seeking medical advice. In Scotland, the importance of a new heart disease strategy is also being discussed.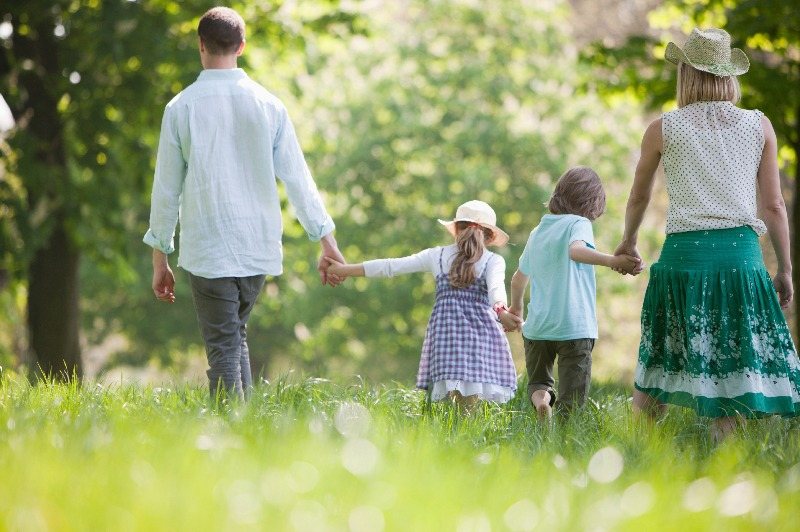 Four in Five adults vow to maintain healthy lifestyle habits they adopted during lockdown
28 July 2020
Four in five adults are leading healthier lifestyles now that we are out of lockdown (79%), according to new research from fresh food manufacturer Bakkavor (1), after picking up healthy habits during the 100 days in lockdown.

Chief among the list of positive changes, a third of people (34%) said they would continue to take a walk each day. This was followed by drinking more water (28%), eating more fresh and healthy food (26%), and getting more sleep (26%).
While exercise and sleep featured in people's priorities, the results showed that three in five respondents (61%) had resolutions for life after lockdown that involved food. In addition to eating more fresh and healthy food (26%) and spending more time cooking (29%), these positive changes also included making healthier choices on food portions (19%), spending more time eating together round a table (16%), eating foods that boosts our immune systems (14%) and eating three proper meals a day and cutting down on snacking (15%).
By age group, it was those under 35 who were the most likely to have made healthy lifestyle resolutions (88% compared with 66% of those over 55). Seven in 10 respondents (70%) had made resolutions that were to do with food, while this group was also the most likely to vow to get more sleep (32%) and spend more time relaxing and de-stressing (25%) once life started to return to normal.
Family size also had a bearing on what healthy changes had become a part of daily routines going forward. Overall, 87% of households with children said they had made resolutions, compared with 74% of those without. Among the top priorities for households with children, more than a quarter of respondents (28%) said they would spend more time together eating round the kitchen table.
Mike Edwards, Chief Operating Officer at Bakkavor commented:
"The pandemic and lockdown changed people's lives overnight and for those that have had to focus on getting through lockdown it has brought many challenges, but our research shows there have been some positives. Many people took the time during isolation to reflect on the busy routines they had followed and our research suggests the better work-life balance, the renewed focus on diet and wellbeing during isolation will be taken into the post lockdown era.

"When it comes to diet, people are now craving fresh food options that may have been in short supply during lockdown. Fresh breads, fruit, salads and veg are all set for a revival in the months ahead as millions of Brits come out of isolation committed to following a healthier, more balanced lifestyle."
1) The research was conducted by MaruBlue for Bakkavor among a nat rep sample of 2,095 adults on 11 June 2020. The survey was conducted online.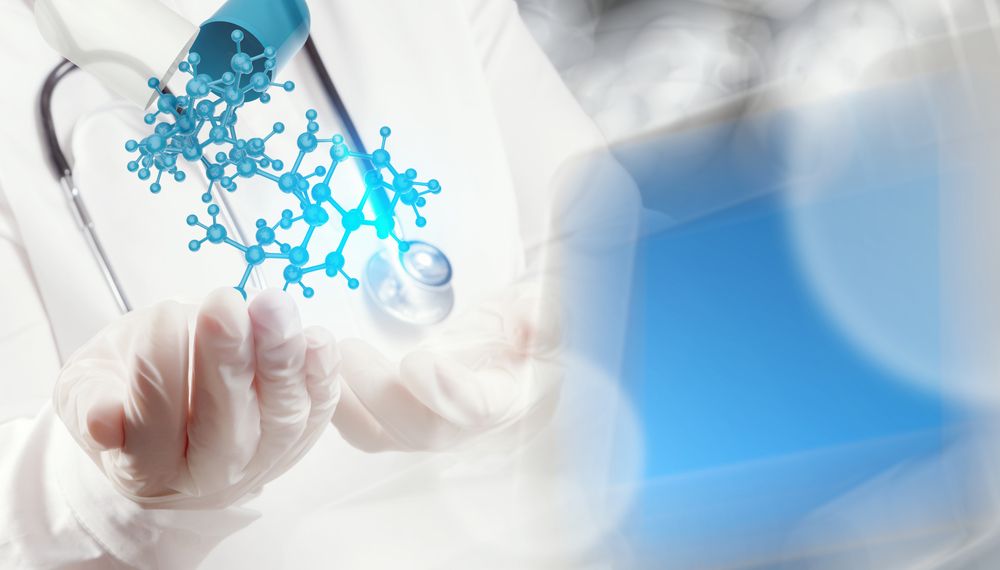 Simpler diagnostic process for adults with suspected coeliac disease
7 July 2020
Interim guidance from the British Society of Gastroenterology, pending the publication of its new Coeliac Guidelines in 2021, states that some adults with suspected coeliac disease can now be diagnosed based on blood test results alone, cutting out the long wait for an endoscopy with biopsy.
Diagnosis of coeliac disease in adults is usually a two step process, a blood test to look for antibodies followed by an endoscopy with biopsy to look for damage to the intestine. Early in the coronavirus pandemic, the BSG recommended that non emergency endoscopies should be paused to protect NHS staff and patients from coronavirus transmission. This meant that many people with suspected coeliac disease have been unable to have an endoscopy as part of their diagnosis.
The interim guidance published due to the impact of Covid-19 on endoscopy waiting lists, suggests that a no biopsy diagnosis can be used for adults under 55 years of age with symptoms of coeliac disease who:
don't need an endoscopy to rule out other conditions
have antibody levels (IgA tissue transglutaminase) at least 10 times the upper limit of normal
have a second positive antibody blood test (endomysial antibodies (EMA) or tissue transglutaminase if EMA isn't available).
A GP can request the initial antibody blood test but the decision about whether an endoscopy and biopsy is needed, and the final diagnosis of coeliac disease, should be made by a gastroenterologist. The impact of this new diagnosis pathway will be closely monitored, and data is being collected to assess the impact of this new approach for adults. For children, since 2013, guidelines have recommend a no biopsy diagnosis for some children.
These guidelines are good news for those who meet the criteria for a no biopsy diagnosis who will be able to start to feel better sooner on a gluten free diet, the only treatment for coeliac disease.
Read the full press release here...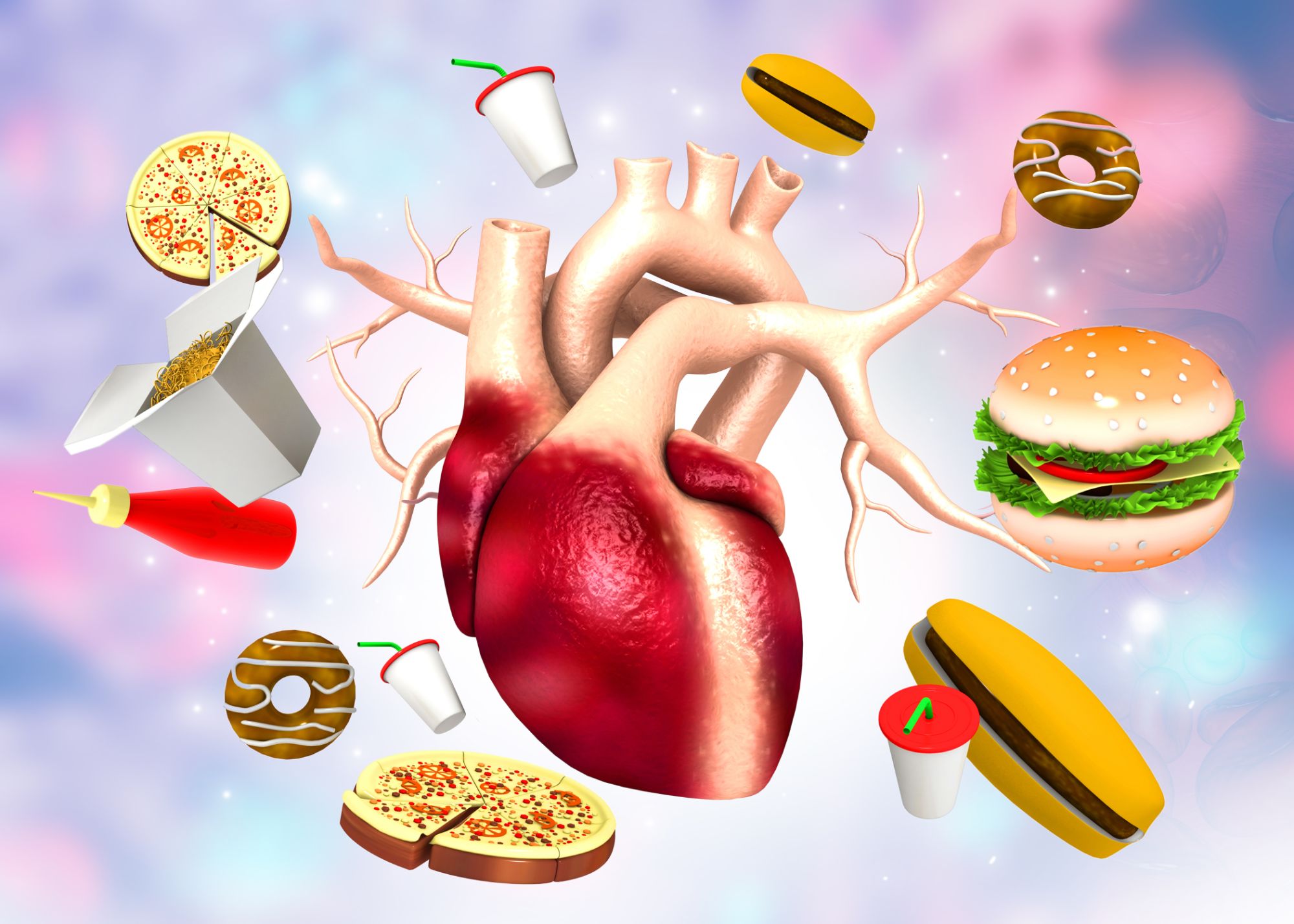 The impact of nutrition on COVID-19 susceptibility and long-term consequences (1)
A new review looks at how the western diet (WD) is impacting on a population's risk of severe COVID-19. The high rate of consumption of diets high in saturated fats, sugars and refined carbohydrates worldwide, contribute to the prevalence of obesity and Type 2 diabetes, and could place these populations at an increased risk for severe COVID-19 pathology and mortality.
WD consumption activates the innate immune system and impairs adaptive immunity, leading to chronic inflammation and impaired host defense against viruses. Furthermore, peripheral inflammation caused by COVID-19 may have long-term consequences in those that recover, leading to chronic medical conditions such as dementia and neurodegenerative disease, likely through neuroinflammatory mechanisms that can be compounded by an unhealthy diet. Thus, now more than ever, wider access to healthy foods should be a top priority and individuals should be mindful of healthy eating habits to reduce susceptibility to and long-term complications from COVID-19. Full review...
1) Michael J. Butler, Ruth M. Barrientos (April 2020). Published in Brain, Behavior and Immunity, Vol 87, July 2020, p53-54. https://doi.org/10.1016/j.bbi.2020.04.040