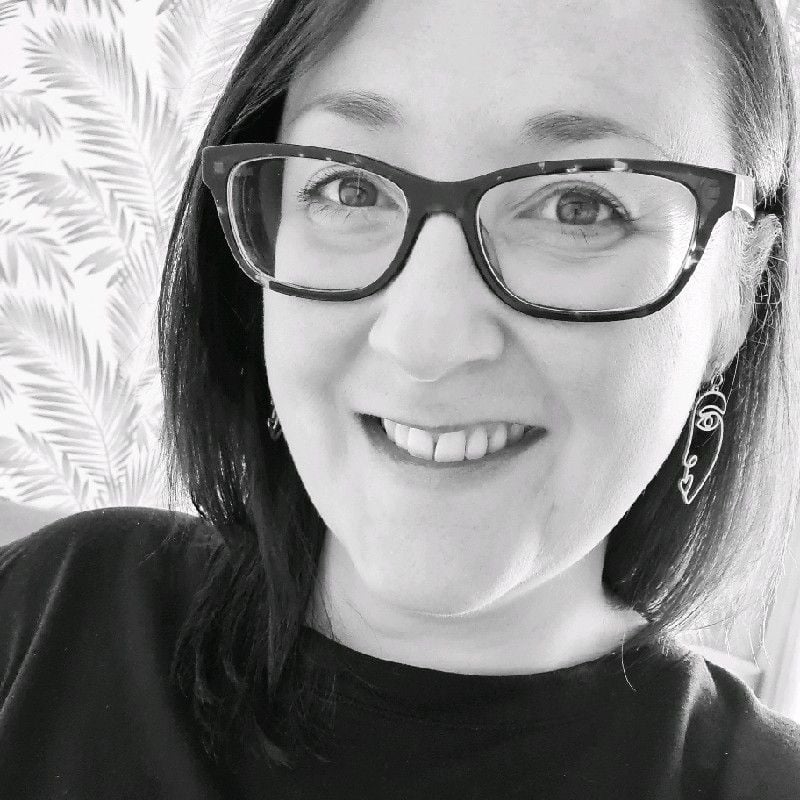 Emma has been a Registered Dietitian for over 17 years and has experience in adult and paediatric dietetics. She has been the Editor of NHD for seven years, steering the editorial content and supporting the production process. Emma currently works in industry.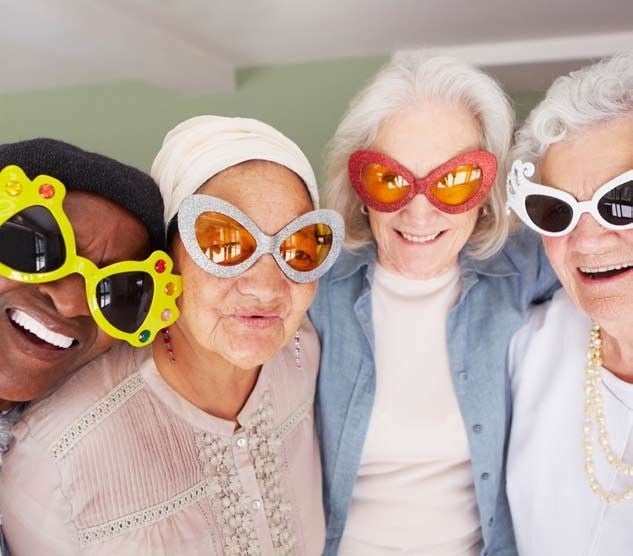 Vitamin D is often referred to as the 'sunshine vitamin' and over the summer months, many people will be outdoors enjoying themselves in the sunshine and creating vitamin D!
Vitamin D is a vital nutrient that plays a role in maintaining overall health and well-being. We all need this essential nutrient and we benefit from adequate levels of vitamin D due to its essential functions in supporting bone health, immune function, and inflammatory response.(1,2)
Recent research on COVID-19 and other diseases has shed light on the profound impact of vitamin D on health. In this blog, I will explore some of the health benefits of vitamin D, discussing its role in immune system function and inflammation.
THE IMPORTANCE OF VITAMIN D
The ability to produce and utilise vitamin D may decrease with age or as a consequence of disease. This may be due to spending less time outdoors, or covering up skin and avoiding the sun's rays. Being housebound, less mobile, frail or living in an institution such as a care home may contribute to this.(3) This can lead to vitamin D deficiency, which has been associated with numerous health issues, including osteomalacia, impaired immune function and muscle strength. By promoting calcium absorption in the gut, vitamin D helps maintain bone density and may reduce the risk of falling(4) and fractures in elderly individuals.(5)
THE ROLE OF VITAMIN D IN IMMUNE FUNCTION AND INFLAMMATION
Adequate levels of vitamin D have been shown to enhance the immune response, which is particularly important for the elderly or other vulnerable groups, as immune systems tend to weaken with age or disease. However, low levels of vitamin D have been associated with an increased risk of developing several immune-related diseases and conditions, including psoriasis, type 1 diabetes, multiple sclerosis, rheumatoid arthritis, tuberculosis, sepsis, respiratory infection, and COVID-19.(6)
Vitamin D plays a regulatory role in immune function (7) and a cause and effect relationship between normal function of the immune system and the dietary intake of vitamin D is substantiated and was agreed by EFSA in 2010.2 However, whilst vitamin D is accepted to play an important role in immune system function there is still a need for robust, large scale RCTs to expand our understanding of this in relation to specific diseases and conditions.(7)
Research interest continues in relation to vitamin D's role in immune system health, with both infectious disease and autoimmune conditions being part of the sphere of immunological investigation.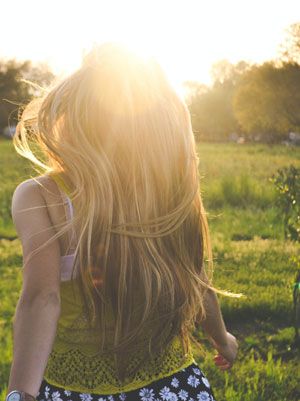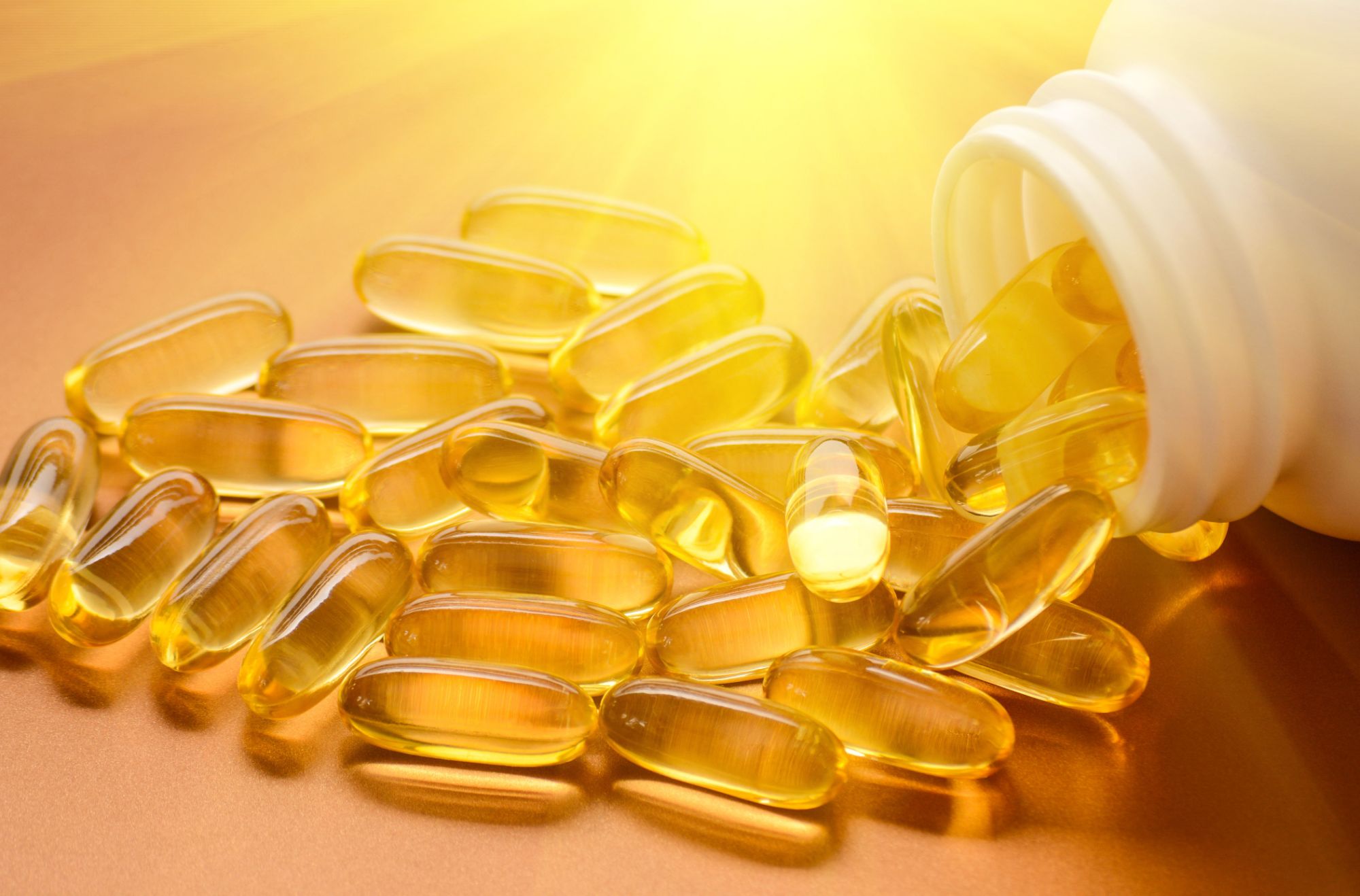 Whilst there have been many studies with promising in vitro results for vitamin D and its effects on the function of the immune system, it does not always transfer to significant clinical effects. Despite this, researchers are still confident that there is a relationship between vitamin D and the immune system.(8)
There is a direct relationship between the immune system and the inflammatory responses in the body, with inflammatory responses precipitating from the immune system. As with normal functioning of the immune system, a cause and effect relationship between the dietary intake of vitamin D and healthy inflammatory response was agreed by EFSA in 2010.(2)
Chronic inflammation is associated with numerous diseases, including cardiovascular diseases, diabetes and neurodegenerative conditions. It is also a consequence of numerous diseases and conditions.
The role of vitamin D in inflammation has been widely discussed, however, its exact role is yet to be fully understood.(9) Studies have indicated that vitamin D deficiency can be associated with severe inflammatory diseases. But it is not fully clear whether vitamin D deficiency is a manifestation of those diseases or the deficiency contributes to the aetiology of inflammatory disease. The pathophysiology of chronic inflammatory disease, including atherosclerosis, is complex can and be further complicated by various metabolic factors, making it challenging to identify a direct relationship between vitamin D intake and its effects in these conditions.
Recent studies have explored the role of vitamin D supplementation in inflammatory conditions such as COPD,(10) diabetic nephrology(11) and osteoarthritis.(12) All these show some promising results and further highlight the potential health benefits of vitamin D in inflammatory states.
However, in recent years several Cochrane reviews have been conducted to evaluate the effects of vitamin D in inflammatory conditions such as sickle cell disease (SCD),(13) multiple sclerosis(14) and asthma.(15)
In 2020, a review of vitamin D supplementation in SCD concluded that there was insufficient quality evidence to guide clinical practice in relation to vitamin D supplementation within the management of this condition.
The role of vitamin D supplementation for reducing active disease activity in MS was reviewed in 2018. The reviewers found very low quality evidence, which suggested that vitamin D supplementation has no effect on recurrence of relapse, worsening of disability and MRI lesions. It is unclear whether there are any benefits in relation to health related quality of life and fatigue.
Evidence regarding the effectiveness and safety vitamin D supplementation in reducing the risk of severe asthma exacerbations and improving asthma symptom control was reviewed by Cochrane in 2022 and concluded that there was no evidence to support its use.

VITAMIN D AND COVID-19
The outbreak of the COVID-19 pandemic brought significant attention to the potential role of vitamin D in the treatment of the condition. However, evidence is limited and the direct impact of vitamin D is inconclusive.
A systematic review by Joliffe et al in 2020, showed that vitamin D supplementation can have a modest effect in preventing acute respiratory infections.(16) However, studies that specifically investigate the impact of vitamin D supplementation on preventing or treating COVID-19 are sparse.
The Joliffe et al review was included in an update of a rapid review on vitamin D and acute respiratory tract infections by SACN in 2020,(17) and several limitations were highlighted in the evidence available. These included inconsistency between study results and differences between many of the key parameters within the studies, eg, population size, vitamin D supplementation doses, settings and definitions of outcomes.
In 2020, NICE also conducted an evidence review for the use of vitamin D supplementation as prevention of COVID-19.(18) It concluded that there was little evidence to support the use of vitamin D supplementation to prevent COVID-19.(19) However, it did acknowledge that there were limitations in the retrospective studies that were reviewed. Inaccurate vitamin D status measurements, limited generalisability to UK practice and the overall low quality of the evidence were all considered.
NICE did acknowledge that low vitamin D status was associated with more severe outcomes for those with COVID-19. However, it was not feasible to substantiate causality due to many of the risk factors for low vitamin D status echo many of the risk factors for severe COVID-19 outcomes.
In light of the evidence reviews, NICE continued to recommend the current daily intake of 10ug per day for vitamin D. Supplementation of this amount was particularly important for those who were spending more time indoors during the pandemic. NICE continues to recommend this and has not altered its position on vitamin D supplementation and COVID-19.(18)
A Cochrane review on vitamin D supplementation for the treatment of COVID-19 was conducted in 2021.(20) It concluded that there is insufficient evidence to determine the efficacy of vitamin D supplementation as a treatment for the condition. Similar study limitations were highlight in this review.
PRACTICAL RECOMMENDATIONS
It's important to ensure that individuals maintain adequate levels of vitamin D. Here are some practical recommendations:
Regular sun exposure: Encourage individuals to spend some time outdoors in the sunlight, specially less mobile or frail individuals, preferably during early morning or late afternoon when the sun is less harsh. Sun exposure on the skin triggers the synthesis of vitamin D.
Dietary sources: Promote a well-balanced diet that includes foods rich in vitamin D, such as fatty fish (salmon, mackerel), fortified dairy products, and egg yolks.
Vitamin D supplements: The recommended daily intake of vitamin D for adults is 10ug,(21) especially important for vulnerable groups and for the general population during the winter months.
CONCLUSION
Whilst there is limited evidence to support the use of vitamin D supplementation in numerous inflammatory conditions, it is substantiated that the vitamin has a role in immune system function health and normal inflammatory responses. Its role in bone health support and benefits for the immune system function and inflammation regulation make it a key nutrient for the general population.
USEFUL RESOURCE
Vitamin D | British Dietetic Association (BDA)
References
EFSA. Scientific Opinion on the substantiation of health claims related to calcium and vitamin D and maintenance of bone (ID 350) pursuant to Article 13(1) of Regulation (EC) No 1924/2006. https://efsa.onlinelibrary.wiley.com/doi/epdf/10.2903/j.efsa.2009.1272
EFSA. Scientific Opinion on the substantiation of health claims related to vitamin D and normal function of the immune system and inflammatory response (ID 154, 159), maintenance of normal muscle function (ID 155) and maintenance of normal cardiovascular function (ID 159) pursuant to Article 13(1) of Regulation (EC) No 1924/2006. https://efsa.onlinelibrary.wiley.com/doi/epdf/10.2903/j.efsa.2010.1468
https://www.nhs.uk/conditions/vitamins-and-minerals/vitamin-d/
EFSA. Scientific Opinion on the substantiation of a health claim related to vitamin D and risk of falling pursuant to Article 14 of Regulation (EC) No1924/2006. https://efsa.onlinelibrary.wiley.com/doi/epdf/10.2903/j.efsa.2011.2382
Avenell A, Mak JCS, O'Connell DL. Vitamin D and vitamin D analogues for preventing fractures in post‐menopausal women and older men. Cochrane Database of Systematic Reviews 2014, Issue 4. Art. No.: CD000227. DOI: 10.1002/14651858.CD000227.pub4. Accessed 24 July 2023.
Charoenngam N, Holick MF. Immunologic Effects of Vitamin D on Human Health and Disease. Nutrients. 2020; 12(7):2097. https://doi.org/10.3390/nu12072097
L Bishop, E., Ismailova, A., Dimeloe, S., Hewison, M. and White, J.H. (2021), Vitamin D and Immune Regulation: Antibacterial, Antiviral, Anti-Inflammatory. JBMR Plus, 5: e10405. https://doi.org/10.1002/jbm4.10405
Martens P-J, Gysemans C, Verstuyf A, Mathieu C. Vitamin D's Effect on Immune Function. Nutrients. 2020; 12(5):1248. https://doi.org/10.3390/nu12051248#
Vitamin D and inflammatory diseases Kai Yin Devendra K Agrawal Center for Clinical and Translational Science, Creighton University School of Medicine, Omaha, NE, USA. May 2014. Journal of Inflammation Research. https://www.ncbi.nlm.nih.gov/pmc/articles/PMC4070857/pdf/jir-7-069.pdf
Lin Fu, Jun Fei, Zhu-Xia Tan, Yuan-Hua Chen, Biao Hu, Hui-Xiang Xiang, Hui Zhao, De-Xiang Xu; Low Vitamin D Status Is Associated with Inflammation in Patients with Chronic Obstructive Pulmonary Disease. J Immunol 1 February 2021; 206 (3): 515–523. https://doi.org/10.4049/jimmunol.2000964
Yangyang Wang, Shikun Yang, Qianying Zhou, Hao Zhang, Bin Yi; Effects of Vitamin D Supplementation on Renal Function, Inflammation and Glycemic Control in Patients with Diabetic Nephropathy: a Systematic Review and Meta-Analysis. Kidney Blood Press Res 22 March 2019; 44 (1): 72–87. https://doi.org/10.1159/000498838
Divjak, A., Jovanovic, I., Matic, A. et al. The influence of vitamin D supplementation on the expression of mediators of inflammation in knee osteoarthritis. Immunol Res 71, 442–450 (2023). https://doi.org/10.1007/s12026-022-09354-0
Soe HH, Abas ABL, Than NN, Ni H, Singh J, Said AR, Osunkwo I. Vitamin D supplementation for sickle cell disease. Cochrane Database of Systematic Reviews 2020, Issue 5. Art. No.: CD010858. DOI: 10.1002/14651858.CD010858.pub3. Accessed 24 July 2023.
Jagannath VA, Filippini G, Borges do Nascimento IJ, Di Pietrantonj C, Robak EW, Whamond L. Vitamin D for the management of multiple sclerosis. Cochrane Database of Systematic Reviews 2018, Issue 9. Art. No.: CD008422. DOI: 10.1002/14651858.CD008422.pub3. Accessed 24 July 2023.
Williamson A, Martineau AR, Sheikh A, Jolliffe D, Griffiths CJ. Vitamin D for the management of asthma. Cochrane Database of Systematic Reviews 2023, Issue 2. Art. No.: CD011511. DOI: 10.1002/14651858.CD011511.pub3. Accessed 24 July 2023.
David A Jolliffe et al (2021). Vitamin D supplementation to prevent acute respiratory infections: a systematic review and meta-analysis of aggregate data from randomised controlled trials. Published:March 30 2021. https://doi.org/10.1016/S2213-8587(21)00051-6
SACN.https://assets.publishing.service.gov.uk/government/uploads/system/uploads/attachment_data/file/945179/SACN_December2020_VitaminD_AcuteRespiratoryTractInfections.pdf
NICE. Vitamin D for Covid-19. https://www.nice.org.uk/guidance/ng187/evidence/evidence-reviews-for-the-use-of-vitamin-d-supplementation-as-prevention-and-treatment-of-covid19-pdf-8957587789
NICE. COVID-19 rapid guideline: vitamin D NICE guideline Published: 17 December 2020 Last updated: 14 July 2022 www.nice.org.uk/guidance/ng187
Stroehlein JK, Wallqvist J, Iannizzi C, Mikolajewska A, Metzendorf M-I, Benstoem C, Meybohm P, Becker M, Skoetz N, Stegemann M, Piechotta V. Vitamin D supplementation for the treatment of COVID‐19: a living systematic review. Cochrane Database of Systematic Reviews 2021, Issue 5. Art. No.: CD015043. DOI: 10.1002/14651858.CD015043. Accessed 24 July 2023.
Government Dietary Recommendations Government recommendations for energy and nutrients for males and females aged 1 – 18 years and 19+ years. https://assets.publishing.service.gov.uk/government/uploads/system/uploads/attachment_data/file/618167/government_dietary_recommendations.pdf