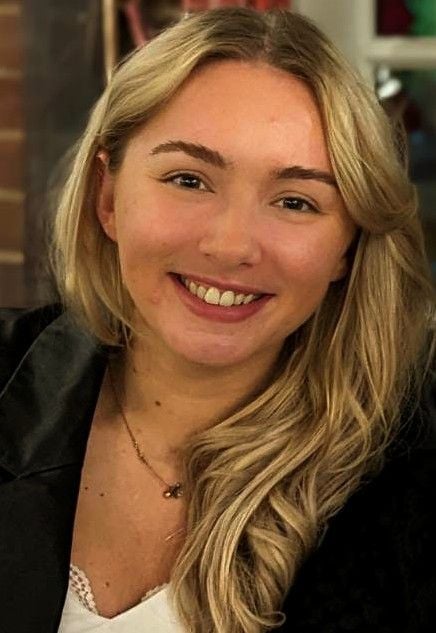 Rachel is a third-year nutrition student at Birmingham City University, She also has 10 years of experience as a chef. Rachel is passionate about nutrition and interested in how we can all live longer, healthier lives through little lifestyle changes.
Student of Nutrition, Birmingham City University
So it's not surprising that many dietitians, nutritionists and other healthcare professionals are using social media as a platform to reach larger audiences and share evidence-based information rapidly, with creative original content. It's also a great way to market yourself within your profession, connect to other healthcare professionals and gain clients if you are self-employed.
With over 60 million people in the UK using social media, it is an effective tool to use when working within the health industry to share scientifically based information and advise the public. (1)
HOW CAN WE USE SOCIAL MEDIA AS AN EFFECTIVE TOOL WHEN WORKING WITHIN OUR INDUSTRY?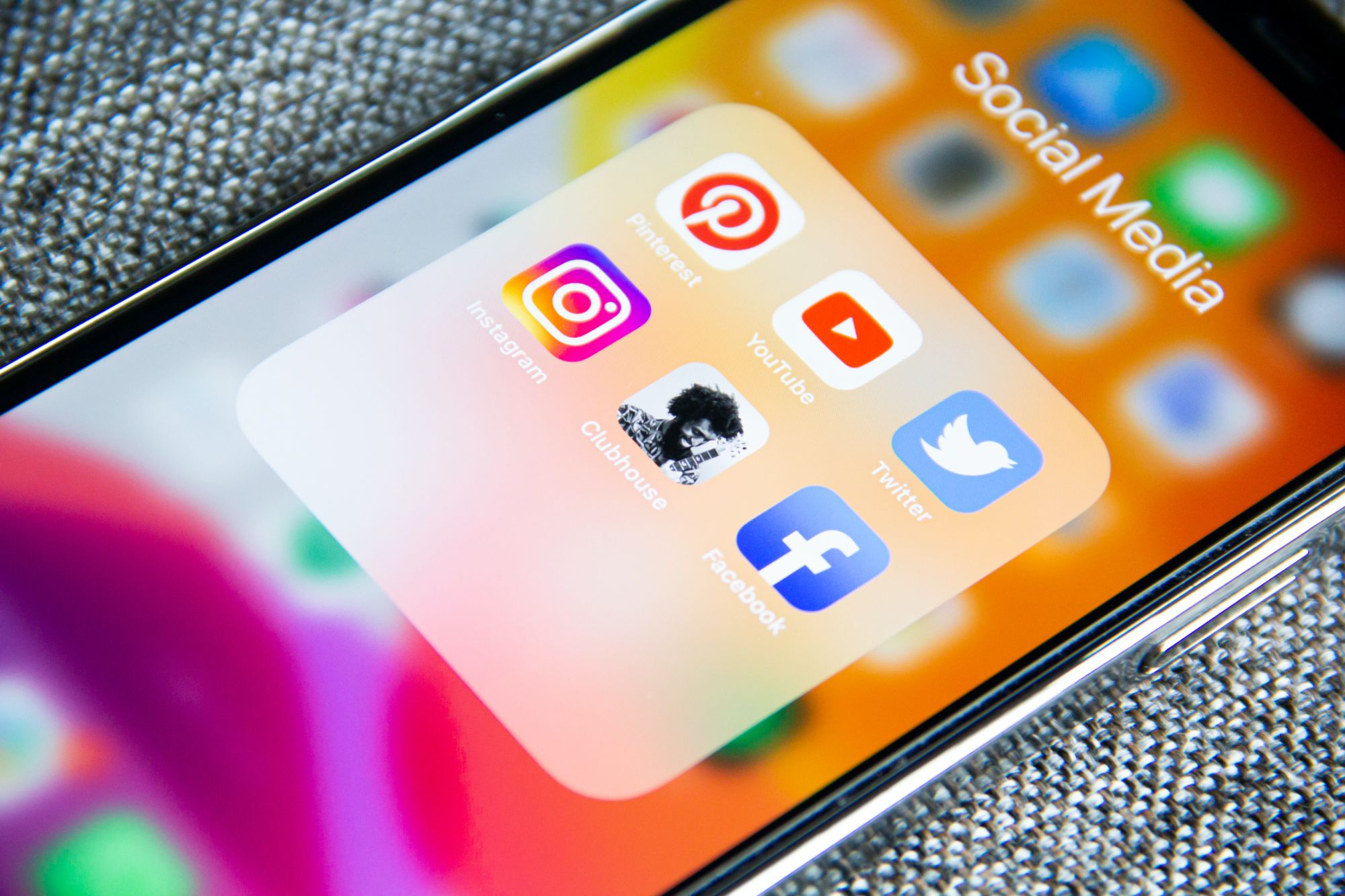 ABILITY TO INSTANTLY COMMENT ON NEWS WITHIN THE INDUSTRY
One of the great benefits of social media platforms is that you can instantly connect with the public. Meaning, they can be given the most up-to-date information almost straight away. As we know, the industry is constantly evolving with new public health legislation and policies being announced and you are able to share this information with your followers, give your opinion on it and promote it.
Almost everyday there seems to be a new headline around our health which grabs peoples attention and gets them talking. Connecting with your followers allows you to understand what they are reading and de-bunk anything if its not necessarily true or scientifically accurate.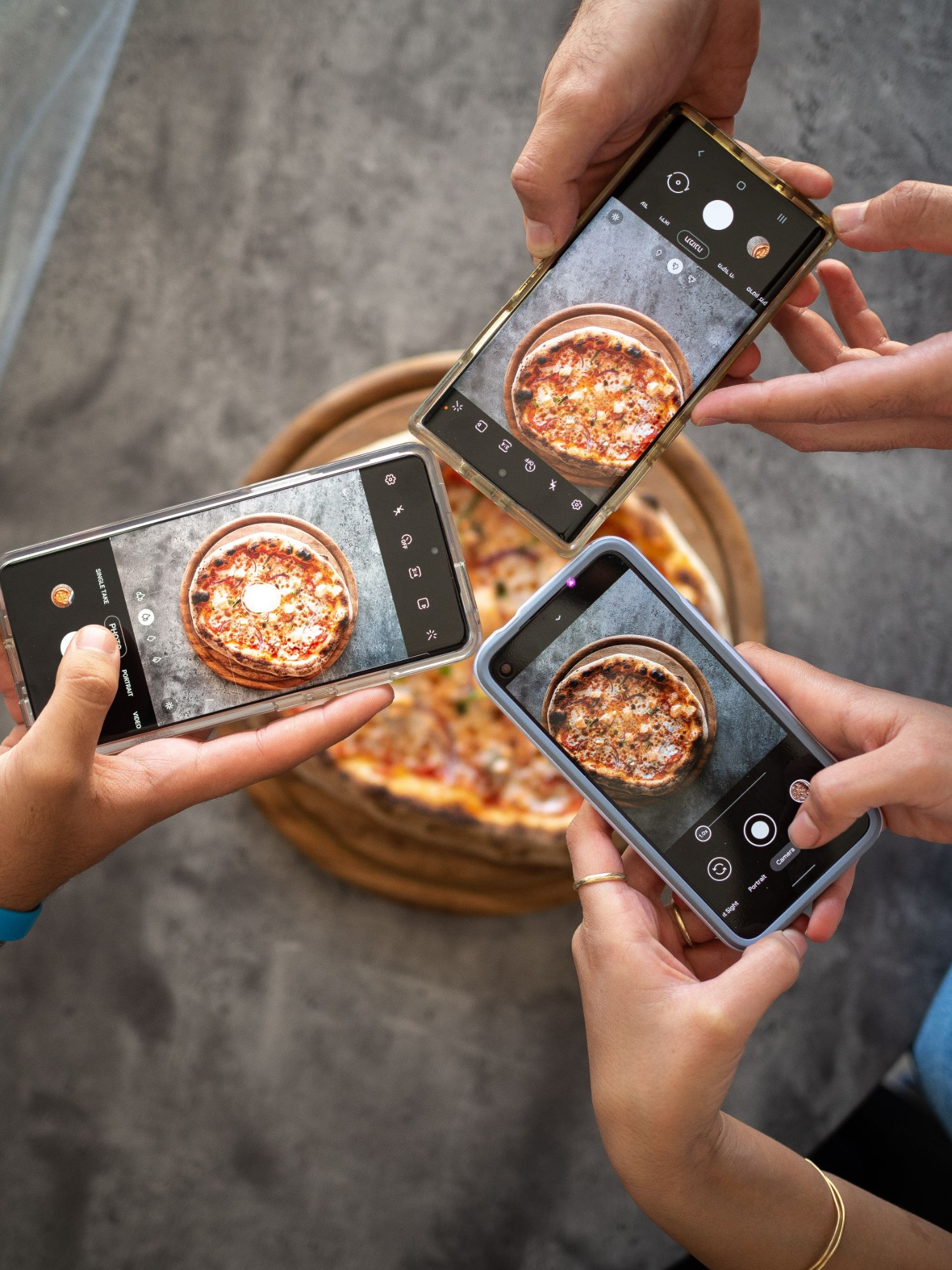 SHARING CREATIVE AND ORIGINAL INFOGRAPHICS
With all the different nutrition and health advice out there, it can get confusing for consumers. Social media allows you to share creative and original images and visual content that displays scientific information in a clear way, that's easy for people to understand. This may be on a certain topic that's 'trending' or something that your followers regularly ask about.
CREATING SHORT INFORMATION VIDEOS
Again, this is another great visual way to communicate information to your followers. If you have access to a smart phone or camera, you can shoot and upload a video within a few minutes. There is normally a restriction on how long your videos can be; nevertheless, this can be a great way of communicating some simple knowledge or advice on a certain topic, which can grab people's attention.
Sharing and creating: great ways to communicate information and gain followers...
ANSWERING Q&As
This allows your followers to privately ask you short questions that you can then answer directly. These can either be on a certain subject or general questions on the area that you work in. You are able to select the questions to be answered and share them on your social media page with your other followers so they can see the answers. This is a great tool to share information on topics your followers are really interested in.
SHARING RECIPES
A lot of the work in our industry will revolve around food, so social media is a great way to influence what people cook and eat. Sharing nutritious and healthy recipes can be done in various ways, either by images with a recipe or a step-by-step recipe video. Just be prepared that these can take some time to do!
CONNECTING WITH OTHER PROFESSIONALS
Now, when you start on your social media journey, you definitely won't be the only healthcare professional out there. You will find many registered dietitians and nutritionists sharing content online. As much as this tool is about connecting with your followers, it can also be a really useful way to network within the industry. This is a really useful thing to do, as you can learn how other healthcare professionals communicate with their followers and what they specialise in. This comes in handy if you're not a specialist in a certain area and you are then able to point your followers in the direction of someone who is, who is registered and who is a reliable source of information and advice. Connecting with other professionals directly on the platform can be really useful, especially if you are just starting out in your career – they can offer advice or even work.
LIVE DISCUSSIONS
Many social media platforms will allow you to film live videos with another user. This tool allows you to have a discussion with other professionals no matter where they are based in the world and on a topic of your choice for any length of time. Your followers are able to listen to the discussion and also ask questions as it goes on. There are so many other healthcare professionals on social media, trying to do the same thing as you – sharing important scientific advice and information to the public – and a great way to do this, is to do it together!
A great way to share important evidence-based advice and information is to do it together.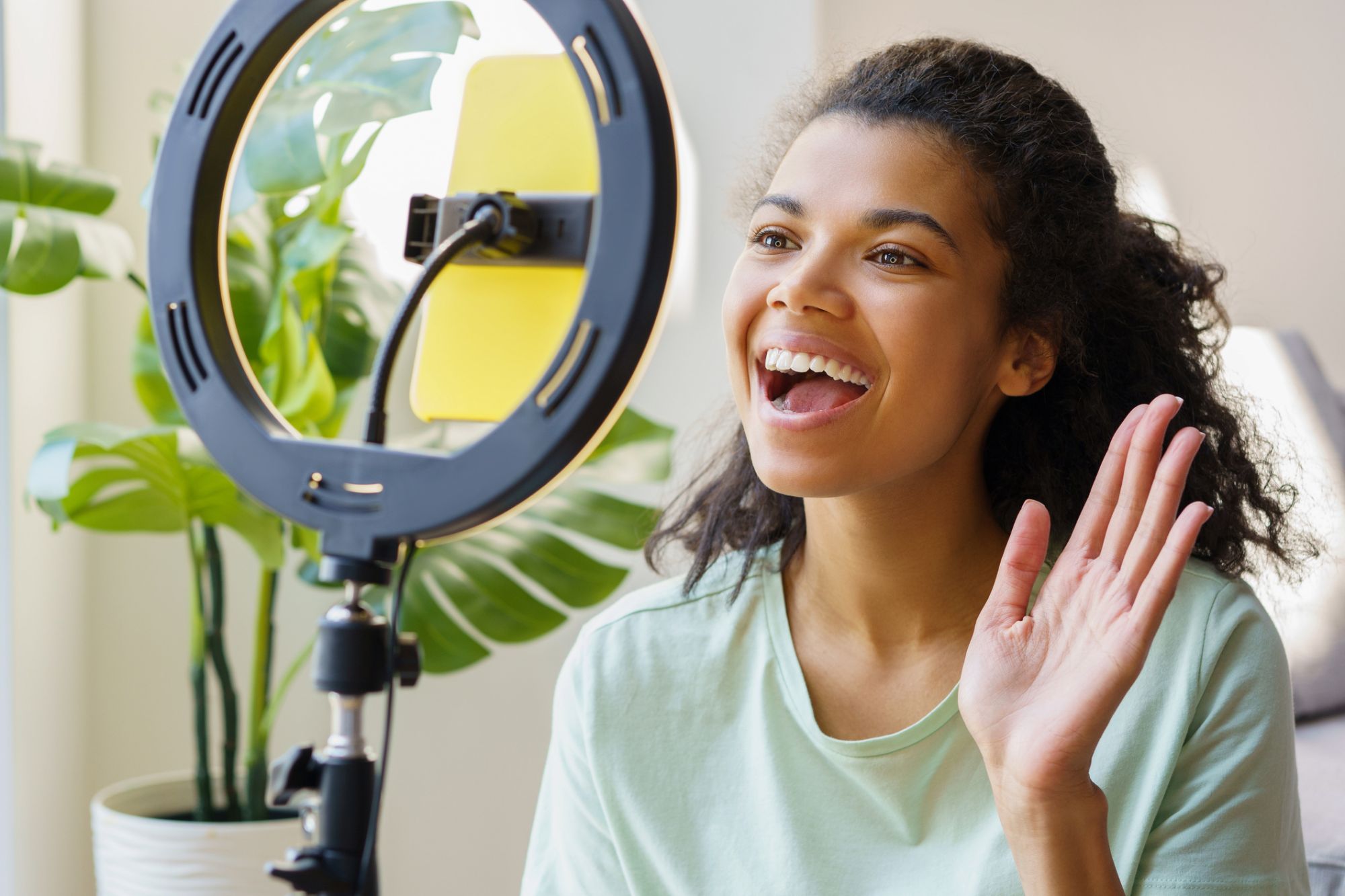 MARKETING
Whether you are very new to the industry or have years of experience, social media can be used as your professional marketing tool. It allows you to get your name out into the world, connect with followers and other professionals, whilst also becoming a professional portfolio of some of your work. It can be a useful tool to promote yourself or your business if you are self-employed. Don't forget too, that your work may also be seen by potential employers who are looking for a dietitian or nutritionist for their company.
THINGS TO TAKE INTO CONSIDERATION…
As you can see there are many ways in which you can use social media within the industry to share your public health message, however, there are some things to take into consideration when doing this.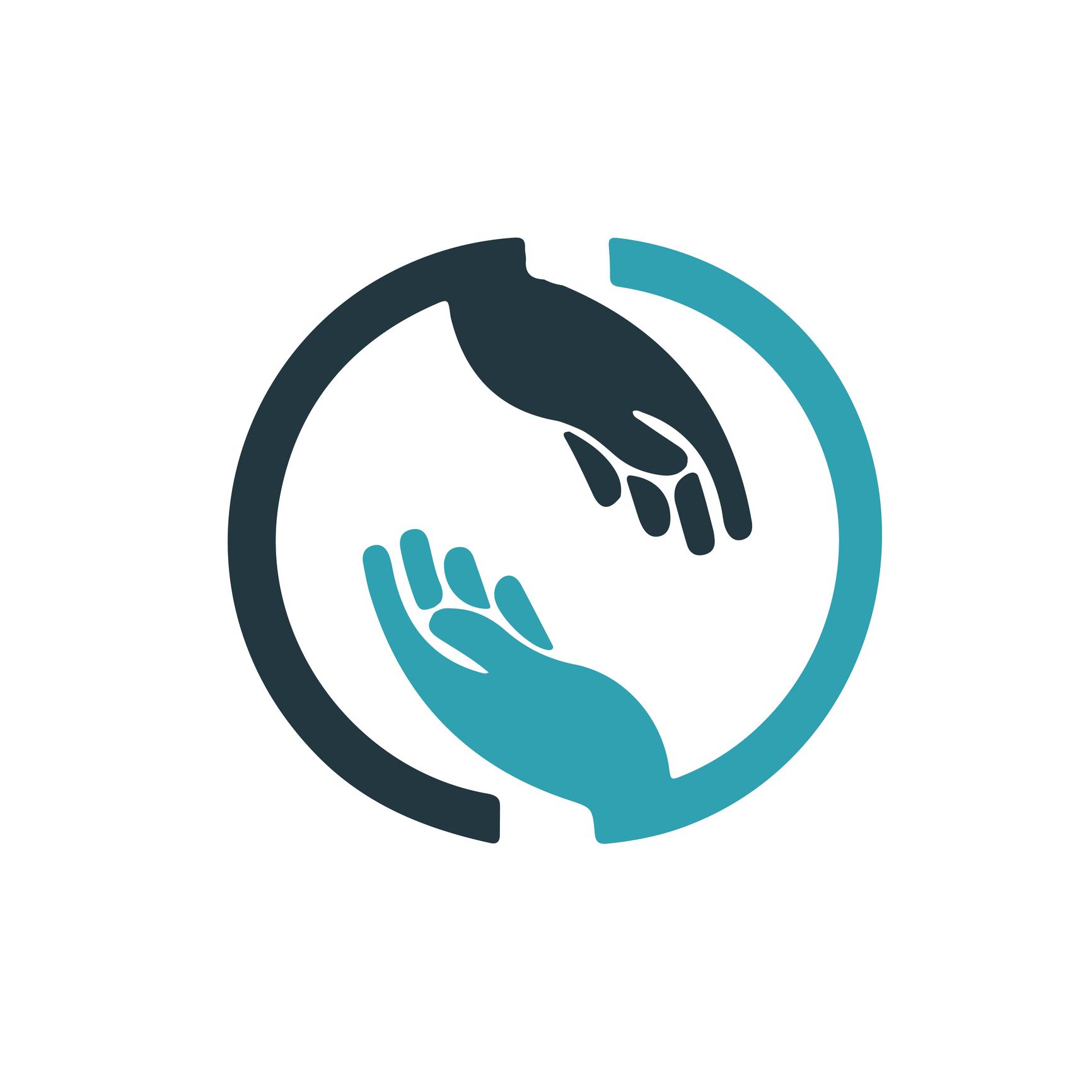 Ensure you are following the rules of your registered body
Whether this is the BDA, AfN, Nutrition Society or other professional body, they will all have a code of conduct that you must follow when you are a registered professional.(2,3) They will have information and guidance on using social media as a registered member and may also check up on your social media account to make sure that you are following the rules.(4,5) It is also important to be clear with your followers about your level of registration, as this will allow them to be more educated when deciding where to get their health information from online.
Advice shouldn't be individual or specific
There will be a high number of users who not only follow but view your account, so you have to be clear with them that you can't give individual advice or information. The information you share has to be general, targeted at the whole population. There will be a number of users, with a wide range of circumstances looking for advice, but this can only be given when you can communicate with them personally in a suitable environment, when you are able to understand their individual needs. If there are users who have specific health conditions or needs, you should signpost them to their healthcare professional for personal advice.
Professional social media use is definitely growing within the industry as more and more consumers turn to it for instant information. Whether you are just starting out or have been in the industry for years, it can be a useful tool to share public health messages, new scientific information and advice. With it being more easy than ever for users to connect with registered healthcare professionals online, its ever more important to share with them clear, reliable and scientifically backed information.
References
Dixon S (2022). Social Media penetration UK 2022, Statista. Available at: https://www.statista.com/statistics/507405/uk-active-social-media-and-mobile-social-media-users/
AfN (2021). AFN Code of conduct, Association for Nutrition. Available at: https://www.associationfornutrition.org/wp-content/uploads/2020/06/2020-AfN-Standards-of-Ethics-Conduct-and-Performance.pdf
BDA (2020). Code of professional conduct - bda.uk.com, BDA - Code of professional conduct. BDA. Available at: https://www.bda.uk.com/uploads/assets/ef8656c5-320e-4d8d-b5c7ff7c82519d47/Code-of-Conduct.pdf
AfN (2019). Professionalism on social media, talk nutrition @AfNutr. Available at: https://afnutr.wordpress.com/professionalism-on-social-media/
BDA (2017). Making Sense of social media - BDA professional guidance on social media, Making sense of social media. BDA. Available at: https://www.bda.uk.com/uploads/assets/1098d5f7-6556-44b6-90c138ba16f18fa1/BDAprofessionalguidancesocialmedia.pdf.