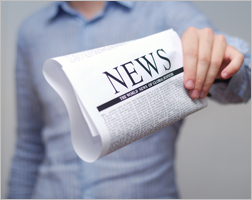 NH-eNews 22/06/2022
NH-eNews 16/06/2022
NH-eNews 08/06/2022
NH-eNews 01/06/2022
NH-eNews 25/05/2022
NH-eNews 18/05/2022
NH-eNews 11/05/2022
NH-eNews 04/05/2022
NH-eNews 27/04/2022
NH-eNews 20/04/2022
NH-eNews 13/04/2022
NH-eNews 06/04/2022
NH-eNews 30/03/2022
NH-eNews 23/03/2022
NH-eNews 16/03/2022
NH-eNews 09/03/2022
NH-eNews 02/03/2022
NH-eNews 23/02/2022
NH-eNews 16/02/2022
NH-eNews 09/02/2022
NH-eNews 02/02/2022
NH-eNews 26/01/2022
NH-eNews 19/01/2022
NH-eNews 12/01/2022
NH-eNews 05/01/2022
NH-eNews 22/12/2021
NH-eNews 15/12/2021
NH-eNews 08/12/2021
NH-eNews 01/12/2021
NH-eNews 24/11/2021
NH-eNews Bulletin 17/11/2021
NH-eNews Bulletin 10/11/2021
NH-eNews Bulletin 03/11/2021
NH-eNews Bulletin 27/10/2021
NH-eNews Bulletin 20/10/2021
NH-eNews Bulletin 13/10/2021
NH-eNews Bulletin 06/10/2021
NH-eNews Bulletin 29/09/2021
NH-eNews Bulletin 22/09/2021
NH-eNews Bulletin 15/09/2021
NH-eNews Bulletin 08/09/2021
NH-eNews Bulletin 01/09/2021
NH-eNews Bulletin 25/08/2021
NH-eNews Bulletin 18/08/2021
NH-eNews Bulletin 04/08/2021
Non-invasive method for diagnosing coeliac disease
Researchers have developed a non-invasive method to help diagnose coeliac disease and which uses saliva. This research has shown that it is possible to considerably reduce the number of endoscopies, which are currently carried out via a non-invasive method of diagnosis.
Synthetic hinge could hold key to revolutionary 'smart' insulin therapy
For people with diabetes who are insulin dependent, glycaemic control is a full-time job. But what if their medication could do the work for them? A new invention - an insulin whose activity in the bloodstream responds to the blood glucose levels and adjusts accordingly - could lead to just that.
Some types of body fat decrease the amount of gray brain matter
A new study from researchers at the University of South Australia explores a link between some types of body fat and a reduction in gray matter, a part of the brain that contains most of its neurons and is critical to cognitive function.
New treatment significantly improves mental health in heart disease patients
A PATHWAY study, led by Greater Manchester Mental Health NHS Foundation Trust and the University of Manchester, evaluated the effectiveness of delivering Metacognitive Therapy (MCT) alongside normal Cardiac Rehabilitation (CR) services, in treating symptoms of anxiety and depression in heart disease patients, compared with just receiving normal CR services alone. The study found that symptoms of anxiety and depression for heart disease patients significantly improved,
Is a diet low in omega-3 worse than smoking?
The Daily Mail recently reported that, "Not eating oily fish regularly can shorten life expectancy more than smoking". The British Heart Foundation considers the evidence and looks at a recent study that suggests low levels of omega-3 fatty acids in the blood can shorten your life as much as smoking.
NH-eNews Bulletin 28/07/2021
Lockdown weight gain averaging half a stone - survey
More than 40% of adults in England have gained weight during the pandemic, a survey suggests, with the average gain being half a stone (just over 3kg).
Red and processed meat consumption increases risk for heart disease
Red and processed meat intake increases the risk for ischemic heart disease, according to a meta-analysis published in Critical Reviews in Food Science and Nutrition.
Protein at breakfast builds more muscle than protein at dinner
A new study, led by scientists from Waseda University in Tokyo, Japan, concludes that protein consumed in the morning promotes muscle growth more than protein eaten later in the day.
No more finger pricks: A continuous glucose monitor benefits patients with diabetes in more ways than one
A 15-center study of 175 patients with poorly controlled type 2 diabetes found that continuous glucose monitoring, compared to blood glucose meter monitoring, or finger pricking, significantly decreased their hemoglobin A1C over eight months.
Foods that boost metabolism: What does the science say?
In the nutrition world, many foods and beverages supposedly increase metabolism — the reactions within the body that provide energy. In this Honest Nutrition feature, we investigate how our diet impacts our metabolism and whether certain foods and beverages really have a significant impact on metabolic rate.
Excess coffee: A bitter brew for brain health.
It's a favourite first-order for the day, but while a quick coffee may perk us up, new research shows that too much could be dragging us down, especially when it comes to brain health.

NH-eNews Bulletin 21/07/2021
Introducing Feed us the Facts: GS1 UK's campaign calling for greater transparency across the food industry
On 1 October 2021, Natasha's law will come into effect with the aim to increase transparency within the food industry and protect consumers. The new legislation will require businesses across England, Wales and Northern Ireland to provide full ingredient lists and allergen labelling on foods packaged for sale on premise.
Study shows diet causes 84% drop in troublesome menopausal symptoms—without drugs
A new study, published by the North American Menopause Society in the journal Menopause, found a plant-based diet rich in soy reduces moderate-to-severe hot flashes by 84%, from nearly five per day to fewer than one per day. During the 12-week study, nearly 60% of women became totally free of moderate-to-severe hot flashes. Overall hot flashes (including mild ones) decreased by 79%.
International study links ultra-processed foods with IBD risk
A spike in inflammatory bowel disease (IBD) prevalence worldwide parallels an uptick in Western dietary patterns. Clinicians have long conjectured that ultra-processed foods may compromise gastrointestinal (GI) tract health, but they lacked the evidence to confirm this link. A recent multinational study provides good evidence that regularly consuming highly processed foods and beverages is associated with inflammation and IBD.
Could fermented foods improve microbiome diversity?
Researchers have shown that the gut microbiome is connected to overall health and that diet can alter the microbiome. In a recent small-scale preliminary study, researchers compared the effects of two diets on the gut microbiome. They found that a fermented food diet increased the diversity of the gut microbiome and lowered markers of inflammation.
Championing chrononutrition with protein, the morning elixir for muscle growth
Proteins are essential for body growth and muscle building. However, protein metabolism varies depending on the body's internal biological clock. Therefore, it is important to know how distribution of protein intake over the day affects muscles. Researchers have now found that consumption of proteins at breakfast increases muscle size and function in mice and humans, shedding light on the concept of 'Chrononutrition' that deals with the timing of diets to ensure organ health.
NH-eNews Bulletin 14/07/2021
READ THE NATIONAL FOOD STRATEGY INDEPENDENT REVIEW: The Dimbleby report recommendations for sal and sugar tax, prescriptions for fruit and veg and supermarket tours...
Call for calorie content labelling on alcoholic drinks
Campaigners in Scotland are calling for the calorie content of alcoholic drinks to be clearly displayed on labels.
Nutrition and heart health: The latest review
A new literature review suggests refined dietary guidelines for the prevention of cardiovascular disease (CVD).
Meta-analysis finds that omega-3 fatty acids improved cardiovascular outcomes
Investigators conducted a systematic review and meta-analysis of 38 randomized controlled trials of omega-3 fatty acids. Overall, they found that omega-3 fatty acids improved cardiovascular outcomes. Results showed a significantly greater reduction in cardiovascular risk in studies of EPA alone rather than EPA+DHA supplements.
Dietary recommendations for prevention of atherosclerosis
This review aims at summarizing updated evidence on cardiovascular disease (CVD) risk associated with consumption of specific food items to substantiate dietary strategies for atherosclerosis prevention.
What fuels an athlete?
The actual diets of marathon world record holders Eliud Kipchoge and Brigid Kosgei.
NH-eNews Bulletin 07/07/2021
Fried foods, sugary drinks linked to sudden cardiac death
In a new study, researchers have found a positive association between the Southern diet — which involves more fried food and sugary drinks — and sudden cardiac death. They also linked the Mediterranean diet to a reduced risk of sudden cardiac death.
Fast food's equity problem: Black and Hispanic youth unfairly targeted by ads
The latest research shows the growing disparity between ads aimed at marginalized groups versus their white peers. Fast-food restaurants, such as McDonald's, Domino's, and Taco Bell, spent over $1.5 billion on TV ads in 2019 to target Black and Hispanic kids.
Review finds no 'high-quality' evidence that weight loss supplements work
Researchers conducted a systematic review of randomized controlled trials of a selection of weight loss supplements and alternative therapies. They found no high-quality evidence of the efficacy of any of the products reviewed.
Consuming a diet with more fish fats, less vegetable oils can reduce migraine headaches, study finds
A diet higher in fatty fish helped frequent migraine sufferers reduce their monthly number of headaches and intensity of pain compared to participants on a diet higher in vegetable-based fats and oils, according to a new study.
Serving larger portions of veggies may increase young kids' veggie consumption
It can be difficult to get young kids to eat enough vegetables, but a new study found that simply adding more veggies to their plates resulted in children consuming more vegetables at the meal.
NH-eNews Bulletin 30/06/2021
Drinking any coffee reduces the risk of liver disease, study finds
For many, coffee is their favorite — some might say indispensable — part of each day. Yet there is also a constant stream of often contradictory research offering evidence for both coffee's benefits and risks. A large new study has now found that coffee of all kinds lowers the risk of chronic liver disease, fatty liver disease, liver cancer, and death from chronic liver disease.
Elsie Widdowson: World War Two food rationing 'genius' gets blue plaque
A "scientific genius" whose work shaped Britain's World War Two food rationing is being honoured with a blue plaque. Elsie Widdowson and her colleague Robert McCance showed it was "possible to live on a very simple diet" of bread, vegetables and potatoes.
Intermittent fasting no better than calorie restriction for weight loss
A study has investigated how intermittent fasting compares with calorie restriction to reduce weight. The results suggest that intermittent fasting is no better than calorie restriction for weight loss and is actually less effective in reducing body fat content.
Is food addiction real?
Food addiction remains a controversial topic in the scientific community. The concept is driven in part by concerns surrounding the increasing rates of obesity in the United States and elsewhere in the world. In this Honest Nutrition feature, we explain what the science says and address the question: Is food addiction real?
Starting the day off with chocolate could have unexpected benefits
A new study of postmenopausal women has found that eating a concentrated amount of chocolate during a narrow window of time in the morning may help the body burn fat and decrease blood sugar levels.
NH-eNews Bulletin 23/06/2021
How farmers and scientists are engineering your food
"Flavour is a re-emerging trend, without a doubt," says Franco Fubini, founder of fruit and vegetable supplier Natoora. You might be surprised that flavour ever went out of fashion. But finding truly tasty fruit and vegetable varieties can be difficult, largely due to the requirements of supermarkets, he says.
Vegan diets optimal for growth in children
Vegan diets can be optimal for normal growth in children, according to a review published in Nutrition Research. Researchers reviewed literature on growth and overall health in children who follow vegan diets and assessed intake of several key nutrients.
Healthy fat impacted by change in diet and circadian clock
Changing your eating habits or altering your circadian clock can impact healthy fat tissue throughout your lifespan, according to a preclinical study.
Do mHealth apps protect user privacy?
A study of mobile health (mHealth) apps available on the GooglePlay store finds that a large percentage of them are programmed for the collection of personal user data.
Adults who skip morning meal likely to miss out on nutrients
Adults who skip breakfast are likely to miss out on key nutrients that are most abundant in the foods that make up morning meals, a new study suggests.
NH-eNews Bulletin 16/06/2021
Plant-based diets linked to less severe illness from COVID-19
Plant-based diets are linked to less severe illness from COVID-19, according to a study published in the BMJ Nutrition, Prevention & Health.
Can food choices influence cancer risk?
Many factors can contribute to the development of chronic diseases, including certain types of cancer. The link between diet and cancer risk is complicated. However, certain dietary patterns and food choices do have associations with an increased risk of cancer. This article explains how diet may influence cancer risk.
Eating whole fruits may lower risk of type 2 diabetes
Type 2 diabetes is a leading form of disability globally. Scientists have shown that eating a balanced diet, along with staying physically active, protects against type 2 diabetes. The present observational study found that regularly consuming whole fruits, but not fruit juice, is likely to reduce the risk of developing the condition.
New health benefits of red seaweeds unveiled
Red seaweeds have been prevalent in the diets of Asian communities for thousands of years. In a new study, published in Marine Drugs, researchers have shown how these algae confer health benefits.
Plant-based diets best for diabetes prevention and treatment
Plant-based diets are best for diabetes prevention and treatment, according to a review published in Advances in Nutrition. Researchers with the Physicians Committee reviewed the evidence behind type 2 diabetes prevention and treatment with a plant-based diet and clinical recommendations.
Women's mental health has higher association with dietary factors
Women's mental health likely has a higher association with dietary factors than men's, according to new research from Binghamton University, State University of New York.
NH-eNews Bulletin 09/06/2021
Daily fruit consumption decreases risk of type 2 diabetes
Daily fruit consumption decreases risk for type 2 diabetes, according to a study published in The Journal of Clinical Endocrinology and Metabolism. Researchers compared fruit intake with blood sugar levels for 7,675 participants from the Australian Diabetes, Obesity and Lifestyle Study.
Reduced cholesterol breakdown may accelerate dementia in males
There is a well-established connection between high cholesterol levels in the blood and dementia. However, cholesterol cannot cross the blood-brain barrier, so its link with dementia is hard to explain. A new study suggests that bile acids, the breakdown products of cholesterol, are detectable in the brain and play a vital role in healthy brain function.
Obesity may increase risk of long-term complications of COVID-19, study shows
Among COVID-19 survivors, risk of hospital admission after the acute phase of the disease was 30 percent higher in patients with obesity
Diabetes: Diet and weight loss may reduce need for blood pressure drugs
In a study of people with type 2 diabetes and obesity on a low energy replacement diet within a structured intensive weight loss program, 28% of participants could stop blood pressure medication for at least 2 years.
Food scientists aim to make plant-based protein tastier and healthier
As meat-eating continues to increase around the world, food scientists are focusing on ways to create healthier, better-tasting and more sustainable plant-based protein products that mimic meat, fish, milk, cheese and eggs.
NH-eNews Bulletin 02/06/2021
Dairy milk may lower cholesterol and reduce coronary heart disease risk
A new study suggests that drinking dairy milk may lower cholesterol levels. The study consists of a meta-analysis of three surveys involving over 400,000 individuals. The scientists found that even though drinking milk leads to higher body mass index (BMI) and body fat, it still lowers the risk of coronary heart disease.
Iron disease haemochromatosis: Wrexham poet's diagnosis
Haemochromatosis. It's a tough word to get your head around, even for someone who makes a living from speech. The diagnosis of the inherited condition was a shock for Welsh performance poet Evrah Rose. The disorder means you absorb too much iron, and it can start to damage other parts of your body.
Calories on menus 'will cost thousands of pounds'
Restaurants say plans to display the calorie content of food on menus in England should be delayed while the sector recovers from the pandemic. There are fears that the move will add extra costs to businesses at a time when they are least able to afford it.
Does being part of a larger family raise cardiovascular risk?
A recent study investigated the association between the number and relative age of siblings and the combined risk of fatal and nonfatal cardiovascular events. The results suggest that being part of a larger family with multiple siblings or being a second- or third-born sibling could increase the risk of cardiovascular events.
Causal mechanism of link between cancer and obesity
A review study advances knowledge about the connection between obesity-associated inflammation and cancer. The researchers suggest that inflammatory cells with immunosuppressive properties may act as a critical biological link between obesity and cancer risk, progression, and metastasis.