NEW HEALTHY WEIGHT STRATEGY AIMS TO CHANGE THE WAY WE THINK ABOUT WEIGHT by Rebecca Gasche RD
Posted on
It's no secret that Western countries, including the United Kingdom, have had increasing struggles with promoting a healthier lifestyle – often thought as a result of a more sedentary population, easier access to fast food and a lack of education around food and nutrition.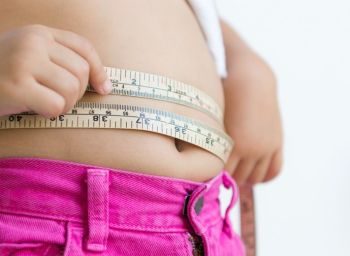 The NHS statistics report for 2019/2020 found that the majority of the population are overweight (67% of males and 60% of females) and there was a 4% increase in the number of hospital admissions directly attributed to obesity when compared with 2018/2019 data.1 The impact on children in the UK is also clear, with statistics stating 20% of Year 6 children are obese.1
Navigating the past 18 months through COVID-19 has also emphasised the dangers of poor diet, lifestyle and, ultimately, being overweight. Evidence has found that obesity is a risk factor for severe symptoms in COVID-19 and even death,2 and studies in the US have demonstrated that having a BMI of >30kg/m increases the risk of being admitted to hospital with COVID-19 by 113%, admitted to intensive care by 74% and dying by 48%.3
In a bid to get our nation healthier, the government has supported a total of 14 policies since 1991, each with clear goals and an expectation to lower the average weight of the UK population. However,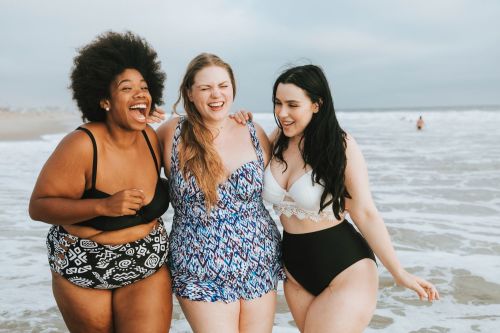 unfortunately, none have been able to achieve the targets they had hoped for.4
The newest policy – 'Turning the Tide: a 10-year Healthy Weight Strategy'4 – was released on 28th September this year and strives to meet its targets with a more modern take on views of obesity and lifestyle. The policy prides itself on looking at things differently, noting that previous missed targets suggests that past policies have been inadequate in design, implementation and evaluation.5
What stands out in this newest plan is the shift in language and focus on weight stigma. It is called a 'healthy weight' strategy in the hope that it will help us move away from more damaging terms such as overweight/obese, as it recognises that health is much more than just weight, using words such as overweight/obese as clinical terms only.
When discussing food, the policy chooses to use 'unhealthy/less healthy', 'healthy' and 'healthier' as descriptors, to help move away from classing food and choices as 'good' and 'bad'. This is a modern way of promoting healthy choices and these small changes are becoming more and more important, as it is apparent that suggesting food is either good or bad may lead to disordered eating. The policy also recognises that it needs to focus on people in a holistic manner and that socioeconomic inequality plays a huge role in lifestyle choices across the UK.
Turning the Tide has taken the best parts of previous successors and expanded on these and is introducing fresh ideas based on newest evidence. It specifically focuses on ending the stigma around weight, food packaging/availability, access/affordability of foods, environment, early years and management, treatment and support for patients.
The recommendations use the 'KIND' framework – meaning that each recommendation is either keep (as in an old recommendation), intensify (building on a current recommendation), new or develop (for further policy development) recommendations.
A few that stood out to me are:
"Health and care professionals should receive comprehensive training in discussing weight and disordered eating with confidence, in a sensitive and non-stigmatising way and should be able to assist patients to access appropriate services."

"Provide greater clarity on the legal responsibility of employers not to discriminate against employees based on their weight. This should include consideration of policies that would specifically prohibit obesity discrimination in the workplace."

"Introduce new regulations to limit the use of promotional techniques on unhealthy food and drink product packaging. Add restrictions on nutritional and health claims."

"Ensure only healthier food and drink products can be associated with sports, with new restrictions to prevent unhealthy products and brands from sports sponsorship of all kinds."
I hope that this fresh look at the guidelines and with (hopefully) more support from the government following the pandemic will help to achieve great outcomes. What do you think of the new recommendations?
Rebecca Gasche, RD
Specialist Dietitian, Countess of Chester Hospital NHS Trust
Rebecca has a keen interest and specialises in gastroenterology dietetics within the NHS and is the dietetic lead for the gastroenterology service within West Cheshire.
References
1 National Statistics (2020). Statistics on Obesity, Physical Activity and Diet, England. Retrieved from: https://digital.nhs.uk/data-and-information/publications/statistical/statistics-on-obesity-physical-activity-and-diet/england-2020
2 Senthilingam M (2021). COVID-19 has made the obesity epidemic worse, but failed to ignite enough action.BMJ; 372. doi: https://doi.org/10.1136/bmj.n411 (Published 04 March 2021).
3 Public Health England (2020). Excess weight can increase risk of serious illness and death from COVID-19. Retrieved from https://www.gov.uk/government/news/excess-weight-can-increase-risk-of-serious-illness-and-death-from-covid-19
4 Obesity Health Alliance (2021). Turning the tide: A 10 year healthy weight strategy. Retrieved from http://obesityhealthalliance.org.uk/wp-content/uploads/2021/09/Turning-the-Tide-A-10-year-Healthy-Weight-Strategy.pdf
5 Theis D and White M (2021). Obesity policy in England fit for purpose. Analysis of government strategies and policies, 1992-2020. Milbank Quarterly99(1): 126-70 https://doi.org/10.1111/1468-0009.12498