PEG INSERTION UNDER THE MENTAL HEALTH ACT by Sophie Mumby, Rd
Posted on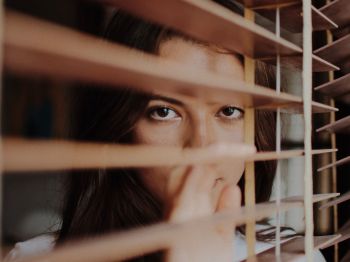 This case study describes a female patient in her early thirties. She has a history of a mild learning disability, coeliac disease and severe depressive illness. She was detained under section 3 of the Mental Health Act (MHA) and admitted to an acute mental health unit for treatment secondary to poor oral intake and low mood.
During her admission she refused all diet and nutritional supplements but would accept up to seven caramel latte sachets per day (623kcal, 19g protein).¹ She presented as low in mood and isolative, she did not make eye contact, did not leave her bed and either ignored questions or answered with one-word answers.
Prior to her admission she was relatively independent and lived in her own home with family supporting her with shopping and cooking. She had previously worked in a swimming pool and looked after a pet dog.
Her psychiatric treatment plan included a range of antidepressants and a course of electro-convulsive therapy (ECT) with no improvement on her mood or oral intake. During the first eight months on the unit she lost 35% of her bodyweight and her BMI dropped from 29.1kg/m2 to 18.2kg/m2. Initially, whilst her BMI was in the healthy range and she was not showing any signs of physical health deterioration, it was deemed that NG feeding under the MHA was not appropriate, as it was not considered a life-saving treatment.
NG feeding was finally started at the local acute hospital after she had no oral intake for nine months and started to refuse the latte sachets. At this point she was showing signs of hypoglycaemia, starvation induced ketosis and her magnesium and potassium were both low.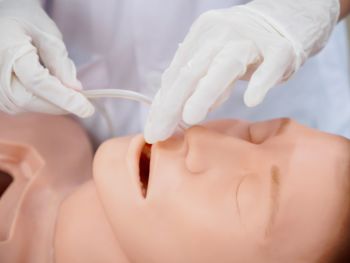 Under the mental capacity act, she was deemed not to have capacity to make a decision around her ability to refuse NG feeding due to her underlying learning disability and mental health diagnosis. An NG feed was inserted and she was fed slowly to reduce the risk of refeeding syndrome. She was accepting of the NG and made no attempt to remove it or tamper with the feed. At this point she told her mother that she identifies as a "non-eating person".
Once the feed was started there was a noticeable improvement in her mood, conversation levels and engagement with staff and family. She no longer answered with one-word answers whilst also spontaneously starting conversations and regaining her sense of humour. She started playing card games with staff and showed an interest in leaving the ward to visit her family. Her main goal throughout was to go back home to her family.
Clinical psychologists assessed her and decided that hospital was not the best place for her in terms of her learning disability and believed that recovery would be best at home with the support of the community teams.
A best interest meeting was held and medics, nurses and dietitians from the gastro team and psychiatry teams attended. It was decided that a PEG tube would be in her best interest to allow her to move straight from the acute hospital back home without having to be readmitted to the mental health unit. It was deemed that food refusal for such a substantial length of time was a manifestation of her mental disorder and could, therefore, be treated under section 63 of the MHA.² As to my knowledge section 63 is rarely, if ever, used for long-term feeding tubes; it is most commonly used for treatments such as ECT, blood transfusions and dialysis.
Conversations were held with the patient prior to the procedure with the aid of the speech and language therapist to develop easy-read written information to best support her understanding. A PEG tube was inserted and the risk of post-placement peritonitis through pulling on the tube was minimised by increasing her staffing support to 2:1 for the first week.
It seemed that the mental health condition and food refusal formed a symbiotic relationship in which malnutrition was worsening her mood whilst her low mood meant that she did not eat. She remains on the mental health unit for now, her mental health continues to improve whilst her nutritional requirements are met fully via the PEG feed.
Sophie Mumby, RD, MNutr, PGCert
Advanced specialist dietitian in mental health,
Nottinghamshire Healthcare Foundation Trust
Sophie is currently working in her dream job in inpatient mental health.
Website: www.facebook.com/SophieMumbyDietitian
References
1 Tesco, 2022. Starbuck caramel latte premium instant sachets. [Online] Available at: <https://www.tesco.com/groceries/en-GB/products/305834831?preservedReferrer=https://www.google.com/> [Accessed 11th January 2022]
2 Legislation.Gov.UK, 2022. Mental Health Act 1983. [Online] Available at: <https://www.legislation.gov.uk/ukpga/1983/20/section/63> [Accessed 11th January 2022]