CAN PAINFUL PERIODS (PRIMARY DYSMENORRHEA) BE PREVENTED THROUGH DIETARY MANIPULATION? by Hazel Windsor Aubrey, RD
Posted on
Commonly known as period pain, primary dysmenorrhea is thought to affect between 45-95% of menstruating women, making it the most common genealogical condition of women of menstruating age.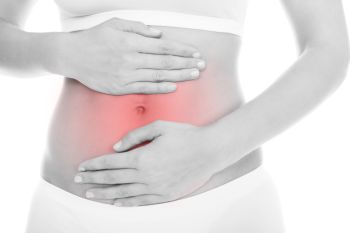 It is frequently poorly managed by the sufferer themselves as well as poorly managed and regarded by the majority of healthcare professionals, accepting the pain as a normal part of a healthy menstrual cycle. Despite this, it is difficult to ignore the effect that menstrual pain can have on a woman's quality of life.
Primary dysmenorrhea can be defined as 'painful, spasmodic cramping in the lower abdomen just before and/or during menstruation, in the absence of any discernable macroscopic pelvic pathology'.1 The pain tends to be most severe for women on the first or second day and may also cause pain in the back and thigh areas too.2 For the purposes of this short blog post, I will be focusing on just primary dysmenorrhea and not secondary dysmenorrhea, caused by an identifiable pathological condition, including the well-known condition, endometriosis.
WHAT CAUSES THE PAIN?
The most widely accepted explanation for the pain that many women experience on a monthly basis is due to the over production of uterine prostaglandins (PGs). PGs are responsible for many necessary functions in the body, such as inflammation, pain, body temperature and sleep regulation, but it is the excess production of these around the time of menstruation that causes the pain associated with primary dysmenorrhea.
WHAT ARE THE OPTIONS FOR PAIN RELIEF?
The most common pharmacological option for managing menstrual cramps are non-steroidal anti-inflammatory drugs (NSAIDs), such as ibuprofen. But approximately 18% of women who suffer with dysmenorrhea do not respond to NSAIDs.3
Some evidence suggests that these women may turn to alternative dietary strategies to manage their pain by prioritising food items in their diet, such as ginger tea, beans, tofu and salmon, as well as increasing their overall calcium and vitamin D intake.4,5 The latter was backed up by a study that showed a positive association between calcium intake and the reduction in the painful symptoms associated with dysmenorrhea.6
There have been two Cochrane reviews undertaken investigating the efficacy of dietary supplements on menstrual pain relief. Unfortunately, both studies were found to have low quality evidence to support their use and a lack of evidence around their safety.7
WHICH FOODS MIGHT REDUCE PAINFUL PERIODS?
Dairy products
The calcium contained in dairy products may have a protective effect due to calcium's ability to regulate the response of muscle cells to nerve stimuli, called 'stabilising', and can, therefore, prevent pain by controlling muscle activities.6 This is backed up by a study that indicated that women with severe and very severe dysmenorrhea had low calcium intake and vitamin D deficiencies.8
Oily fish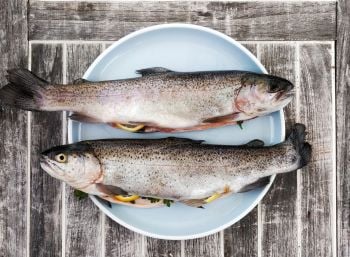 It is thought that the omega-3 content of oily fish helps to prevent the pain associated with dysmenorrhea due to its ability to compete with other fatty acids (like omega-6) to produce PGs and leukotriene. These can also limit the production of arachidonic acid, commonly found in animal fats, which are associated with the synthesis of PGs.
PGs produced from omega-3 fatty acids are less potent and can reduce the contraction of the myometrium and blood vessels. A systematic review investigating nutrition as a potential factor of primary dysmenorrhea found inconsistent results, with two out of three studies showing some positive effects.12 Women with dysmenorrhea were found to consume significantly less fish.9 Also, high intakes of n-3 fatty acids from marine sources were associated with fewer painful symptoms.10
Eggs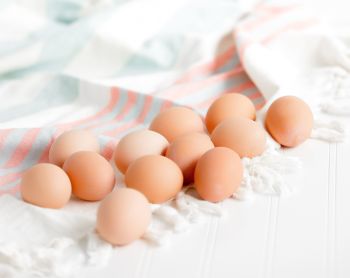 It is likely that the magnesium and calcium content of eggs may help reduce symptoms of dysmenorrhea due to their ability to reduce the synthesis of PGs and spasticity of small muscles and vessels. However, results from the same systematic review were conflicting, with one study showing that women with dysmenorrhea consumed more eggs11 and another showing women with dysmenorrhea consumed less eggs.9
Fruit and vegetables
Two studies from the same systematic review12 showed that an increase in consumption of fruit and vegetables was associated with a decrease in painful symptoms,13,9 but two other studies did not report any association.14,15
FOODS WITH NO ASSOCIATION WITH DYSMENORRHEA
Carbohydrates, including bread and cereals, meat, legumes and nuts showed no association with dysmenorrhea and its intensity. Eating a vegetarian diet showed no association, although this is not a widely studied area and more research is needed.12
FOODS THAT MAY NEGATIVELY AFFECT PAINFUL PERIODS
Studies have shown that the dietary habits mattered more than specific foods themselves when it came to negatively affecting painful periods. Meal skipping and following weight loss diets were shown to increase dysmenorrhea pain. Sugar, salt, fat, caffeine and fast food all showed inconsistent results.12
CONCLUSION
Primary dysmenorrhea is a debilitating condition impacting on the quality of life of many women. Whilst the pain often improves with age and after childbirth, for those women who suffer, the options for medical interventions are limited and evidence on modifiable risk factors (such as smoking, diet, obesity and depression) are inconsistent. Some dietary supplements have been cited as helping with period pain, whilst certain foods have been associated with worsening symptoms. However, more research is needed into this area to establish clear evidence for dietary interventions.
Hazel Windsor-Aubrey, RD
Hazel is a Band 5 Community Dietitian with
Cambridge and Peterborough NHD Foundation Trust.
She enjoys the variety of practice that her current role allows.
References
Dawood MY. Dysmenorrhea and prostaglandins. In: Gold JJ, Josimovich JB. Gynecologic Endocrinology.New York Plenum Publishing Corporation. 1987 p 405 421

Ruoff G and Lema M. Strategies in pain management: new and potential indications for COX-2 specific inhibitors. J Pain Symptom Manage.2003 25: S21 S31

Oladosu FA et al. Nonsteroidal anti-inflammatory drug resistance in dysmenorrhea: epidemiology, causes, and treatment. American Journal of Obstetrics and Gynecology. 218, 4 (2018), p 390-400

Lasco A, Catalano A, Benvenga S. Improvement of primary dysmenorrhea caused by a single oral dose of vitamin D: results of a randomised double-blind placebo-controlled study. Arch Intern Med. 2012; 172 p 366-367

Campbell MA, McGrath PJ. Non-pharmacologic strategies used by adolescents for the management of menstrual discomfort. Clin J Pain.1999; 15, p 313-320

Abdul-Razzak KK, Ayoub NM, Abu-Taleb AA, Obeidat BA. Influence of dietary intake of dairy products on dysmenorrhea. J Obstet Gynaecol Res. 2010; 36: p 377-383

Pattanittum P, Kunyanone N, Brown J, Sangkomkamhang US, Barnes J, Seyfoddin V et al. Dietary supplements for dysenorrhea. Cochrane Database Syst Rev. 2016; 3

Abdul-Razzak KK, Obeidat BA, Al-Farras MI, Dauod AS. Vitamin D and PTH status among adolescent and young females with severe dysmenorrhea. J Pediatr Adolesc Gynecol. 2014; 27: p 78-82

Balbi C, Musone R, Menditto A, Di Prisco L, Cassese E, D'Ajello M et al. Influence of menstrual factors and dietary habits on menstrual pain in adolescence age. Eur J Obstet Gynecol Reprod Biol. 2000; 91: p 143-148

Deutch B. Menstrual pain in Danish women correlated with low n-3 polyunsaturated fatty acid intake. Eur J Clin Nutr. 1995; 49: p 508-516

Unsal A, Ayranci U, Tozun M, Arslan G, Calik E. Prevalence of dysmenorrhea and its effect on quality of life among a group of female university students. Ups J Med Sci. 2010; 115: p 138-145

Bajalan Z, Alimoradi Z, Moafi F. Nutrition as a Potential Factor of Primary Dysmenorrhea: A Systematic Review of Observational Studies. Gynecol Obstet Invest. 2019; 84: p 209-224

Tavallaee M, Joffres MR, Corber SJ, Bayanzadeh M, Rad MM. The prevalence of menstrual pain and associated risk factors among Iranian women. J Obstet Gynaecol Res. 2011; 37: p 442-451

Di Cintio E, Parazzini F, Tozzi L, Luchini L, Mezzopane R, Marchini M et al. Dietary habits, reproductive and menstrual factors and risk of dysmenorrhea. Eur J Epidemiol. 1997; 13: p 925-930

Abu Helwa HA, Mitaeb AA, Al-Hamshri S, Sweileh WM. Prevalence of dysmenorrhea and predictors of its pain intensity among Palestinian female university students. BMC Women's Health. 2018; 18: p 18