PLACEMENTS IN A PANDEMIC by Simon Tapley, RD
Posted on
Student placements through the pandemic proved difficult with lockdowns and remote working causing obstacles to learning. Much has been learnt however, and not just by the students. Here, Simon Tapley shares his thoughts on how student placements have come out of 'isolation' and provides tips on how best to provide a key supervisory role remotely.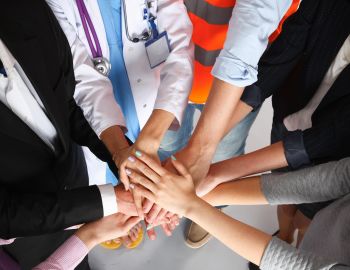 As part of my dietetic role at UHBW, I have been the key worker for two students through B placements and have supervised others on both A and C placements, all during different stages of the COVID-19 pandemic. Adapting the provision of learning opportunities on placements has been complex and unpredictable.
Each semester, student dietitians scatter to NHS trusts in the far reaches of each region, from small district generals with a handful of dietitians to the largest teaching hospitals with scores of specialties. Recently, placements have been hit hard by COVID restrictions, with truncated timeframes, reduced patient contacts, fewer opportunities and the battle of managing the technical issues of a remote appointment. All this whilst the students themselves figure out the fundamentals of a dietetic consultation.
Outside of the hospital environment, the impact of restrictions continues. A big part of placement, especially if far removed from the student's hometown, is getting out into the community and experiencing the culture, food and society of the local patient caseload they are trying to serve during placement. During the pandemic, the reduction in ability to be culturally immersive in placement sites did have a big impact, especially for students less familiar with the UK and having missed out on this experience whilst living through lockdowns prior to placement.
ARE WE BACK ON TRACK?
Placements are now back to 12 weeks in length and the students on their final C placement have seen hospitals in this situation once before and those on their B placement have missed the worst of it. Nevertheless, it must be more challenging than it ever was and that is without having any absence through isolation or sickness.
The A Placement students in the south-west region are now back in the healthcare setting but two cohorts have missed out on that initial exposure to the professional environment, patients and the clinical area, meaning there is an extra period of acclimatisation and building of confidence required at the start of B placement.
Unexpected staff absences due to illness or enforced isolation alongside intense patient caseloads cause frequent 11th hour changes to student timetables, often meaning students have to adapt to working in specialities they are not expecting and aren't familiar with. This can be a cause of further stress and may impact on their ability to move through the nutrition and dietetic care process to providing expert nutritional advice.
THINK SMART
Opportunities to collate evidence of met learning outcomes can quickly dwindle as weeks move by. The accumulation of all these factors means it is even more important that supervisors make every patient contact count for that student. Good communication is needed between placement supervisors and key workers to ensure this happens. To aid this, Action Plans and focused Weekly Reviews should have SMART goals that are transferable to different clinical areas and concentrate on developing core dietetic skills.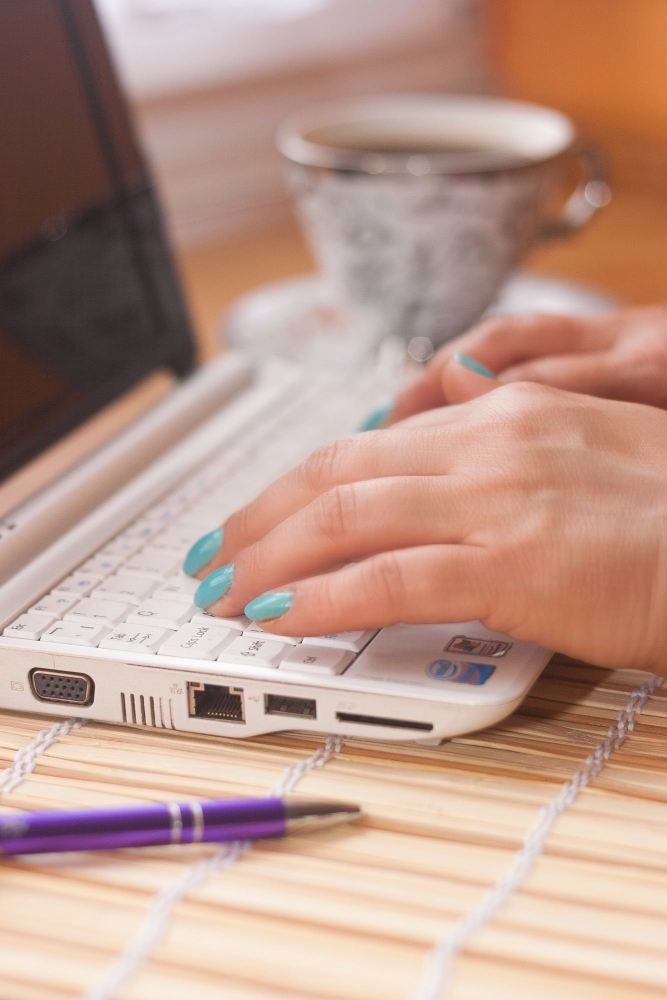 IDEAS FOR LEARNING REMOTELY
We have learnt a lot from the pandemic. During periods of enforced isolation when students were at home, supervisors required imaginative ways to help students learn. Virtual consultations where video links allowed continued exposure to outpatient clinics were certainly a benefit in these circumstances. Now, as more appointments return face-to-face, these opportunities are reducing.
Nevertheless, remote learning options are still valuable training tools. Examples include the following:
Supervisors can act as patients in role-play exercises over video links. This allows students to practice their skills in a pseudo-outpatient setting.

Ward based work is more difficult to replicate, but one way to provide practice is by taking real patient cases and setting scenarios that allow the student to come up with their own PAS statement and dietetic plan. This has shown to be effective for acute enteral feeding cases in particular.

Projects on areas such as health promotion or hospital audits can be useful exercises while students are working from home, as they provide skills in analysing and communicating complex information concisely.
CREATE A POSITIVE LEARNING ENVIRONMENT
Reassurance for the students is vital in managing them through placement and it is important to remind them that this is the time to make mistakes and that these are normal. A positive learning environment should be created where questions can be asked freely without judgement. The wellbeing of students during placements through the pandemic has been more fragile and the role of the mentor is very valuable in helping students identify when this may be becoming an issue.
Despite all the challenges posed by pandemic placements, there have been some benefits. The hope is that students will come out of placements now with an increased level of resilience, adaptability and flexibility, with a more robust ability to cope with adversity.
Simon Tapley, RD
Specialist Adult IMD Dietitian
University Hospitals Bristol and Weston
Simon is working in IMD, having previously specialised in
Gastroenterology and Neurology at Weston General Hospital.