Introducing myself as a new NHD blogger... The Prof blog
Posted on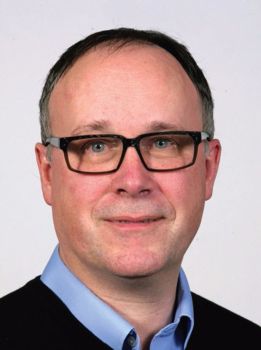 My name is Simon Langley-Evans and I am Head of School of Biosciences and Professor of Human Nutrition at the University of Nottingham. I am currently the Editor of the Journal of Human Nutrition and Dietetics. I was very pleased to be invited to provide a regular blog for the NHD magazine student zone.
It's a long time since I was a student myself (graduated with my BSc in 1986 and PhD in 1990) but I have been teaching in higher education for more than 20 years, contributing to courses ranging from nutrition, biochemistry and health studies, through to nursing, midwifery and dietetics. One of my passions is mentoring people at all levels and it has given me great pleasure to see some students that I taught at undergraduate level move up through further degrees to fantastic jobs in industry and in some cases become academic colleagues.
In my regular blog for NHD magazine I want to discuss a whole range of things that will hopefully be of interest to nutrition and dietetics students. This will include some comment on new papers that come up in the journal, hot topics in our field and maybe some things that you have never thought about before, for example, what is research and why is it so important to nutritional science?
I hope that my blogs will stimulate some thought and maybe inspire you to look at things in a different way. I would love it to become a bit of a dialogue, so if you have any comments do post them and I will try and answer.