International PKU (Phenylketonuria) Day 28th June – Celebrating PKU Pioneers
Posted on
International PKU Day is on 28th June every year, so, who or what are we celebrating in 2021? Regular NHD contributor and Dietary Advisor to the NSPKU, Suzanne Ford, RD, reflects on the pioneer medics and the early tests and treatment for PKU.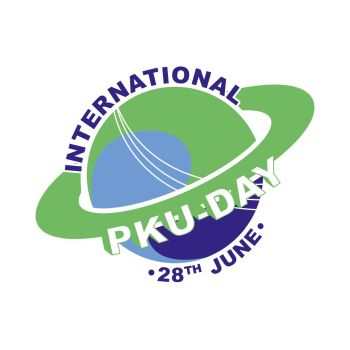 PKU communities and their supporters all around the world celebrate the 28th June every year – it's a chance to come together as a community, create awareness, be grateful, look forward and maybe even raise funds. NSPKU is hosting online events this year (on Sunday 27th June).
Professor Horst Bickel was the first person to successfully treat someone with PKU with a low-phenylalanine diet, and his birthday falls on 28th June. Coincidentally, it's also the birthday of Robert Guthrie who introduced newborn screening for the disease. Two reasons why that date has become so notable in the PKU community.
THE PIONEERS
Horst Bickel, a German doctor working in Birmingham, started screening for a disorder called Phenylketonuria (PKU), which had been described back in 1934 as a cause for developmental delay. In April 1951, the urine of the third child who was screened, tested positive. This was Sheila Jones, aged 17 months, who could only sit, rocking continuously. Sheila's mother Mary Jones demanded a treatment be found. So the question came down to how to remove phenylalanine from food?
Louis Woolf, a biochemist, along with Horst Bickel and Evelyn Hickmans (another biochemist) removed phenylalanine from a casein hydrolysate using a charcoal column. From December 1951, the revolting result was given to Sheila. There are videos on YouTube showing the difference this first protein substitute made to her.
With a clinically effective treatment now available, the 'nappy test', which was used on Sheila, was taken up widely. From 1957 to 1969, UK health authorities used the nappy test Phenistix on infants and children of varying ages. These were ferric chloride impregnated strips and if they went green, they showed the presence of phenylpyruvate – and this meant the child was likely to have PKU.
CALL THE MIDWIFE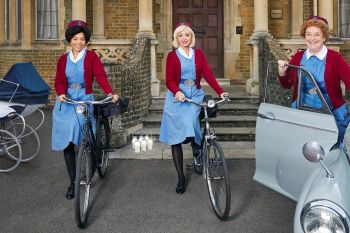 Call the Midwife viewers will have recently seen the problems of nappy test accuracy in a recent episode in the latest series set in 1966 (S10, E5), in which a little girl aged about three is diagnosed with PKU. Sadly, children at this time were missed, as this nappy test was not 100% reliable. Outcomes papers published by Freddie Hudson in Alderhey and Barbara Clayton at GOS pointed towards improved outcomes with earlier diagnosis.
As it happened, over in the States from the late 50s onwards, Dr Robert Guthrie was developing an assay using dried bloodspots on filter paper, which proved more sensitive than the nappy test. Guthrie proposed the testing of all babies as they left the maternity hospital and he himself produced the testing kits at a low cost. The concept of a screening scheme was agreed upon in America and in other parts of the globe and rolled out in 1969.
We owe a lot to these pioneering medics – yet we owe more still to the patients and families. The PKU community isn't just celebrating Horst Bickel and Robert Guthrie when we celebrate International PKU Day on 27th June/28th June, we are celebrating everyone who has gone before and pioneered treatments in this challenging metabolic disorder.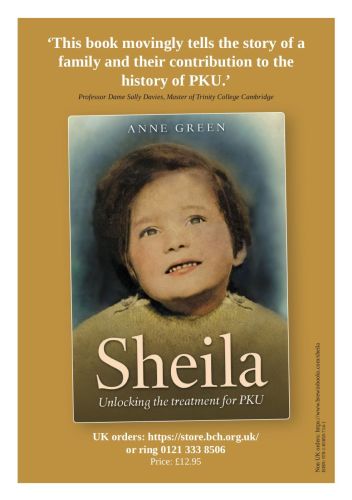 Sheila's mother Mary Jones, and Sheila herself were both brave, determined and tenacious in the face of many obstacles. Mary lived in challenging circumstances, and she fought strongly for her daughter to be given a treatment. Anne Green, an expert metabolic biochemist, has written a moving book about events in Birmingham both within the struggling Jones' family and within the hospital, entitles: Sheila – Unlocking the Treatment for PKU. Very sadly Sheila Jones is no longer alive, but Anne Green spent time with her siblings who contributed their valuable insights towards the book.
Anne's book is part of an uplifting story of perseverance, determination, grit and discovery, but it's a sad history of learning difficulties services too. I cannot recommend this book highly enough, as a human interest as well as an accessible medical history book. Gove it a read. You can find it in paperback published by Brewin Books (ISBN 9781858587141).

https://store.bch.org.uk/catalogsearch/result/?q=sheila
Don't forget if you have patients with PKU then visit our YouTube channel on Sunday 27th June for online fun, education and activities.
We are online atwww.nspku.org and we are on twitter and Instagram!
Suzanne Ford, RD
Specialist Dietitian, North Bristol NHS Trust and Dietary Advisor to the
National Society for Phenylketonuria (NSPKU)