The importance of communications skills
Posted on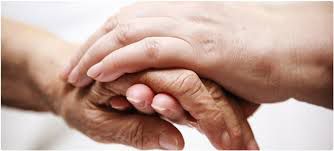 Dietitians have key responsibility for assessing, diagnosing and treating individuals who have diet and nutrition-related problems and diseases. At the heart of this lies the deployment of effective communications skills which can encourage and facilitate behaviour change in individuals and groups of people. Often when people are first diagnosed with serious and lifelong diseases such as diabetes, the enormity of the diagnosis and the complexity of the dietary advice that they are given cannot be properly absorbed. Patient-centred consultations in which the dietitian builds a rapport and takes time and care to individualise advice are of huge importance. These communications skills do not come naturally to the majority of people and so have to be taught, practiced and developed.
This need for training is now widely recognised in the dietetic profession across the world and approaches to training that involve innovative methods, are being rolled out by universities who train students in the dietetic and nutrition professions. One of the big challenges is to enable students to practice their skills in a safe environment without accessing real patients. This challenge can be overcome by using simulated patients who might be volunteers, other students or in some cases, professional actors. These simulated patients can help students develop and refine their skills before going on clinical placements and finishing their professional training.
Gibson and Davidson reported the findings of a study which examined the impact of simulated patients in Australian dietetic students in their 3rd and 4th year of training (http://onlinelibrary.wiley.com/doi/10.1111/jhn.12352/epdf). The study looked at whether students benefitted from having repeated consultations with simulated patients rather than a single experience. It was found that whilst students who had good communications skills after a single consultation had only modest improvements in skills, students who struggled with these skills made greater improvements and developed skills to make them better prepared for clinical placements.
Kirsten Whitehead and colleagues developed a tool for the assessment of communications skills in dietetic consultations (DIET-COMMS: See http://onlinelibrary.wiley.com/doi/10.1111/jhn.12136/abstract). This tool was intended to provide a simple, validated process for use in the training of students who will be engaged in consultations to encourage diet-related behaviour change in patients, and for post-registration dietitians who want to assess or refine their skills. The DIET-COMMS tool and a training package for using it is available at http://www.nottingham.ac.uk/toolkits/play_13244. This site also has some fantastic video examples of good and bad consultations that are useful viewing for student dietitians. Use of tools such as DIET-COMMS will provide simple means of assessing performance of key communications skills that are accessible to students and trainers alike.